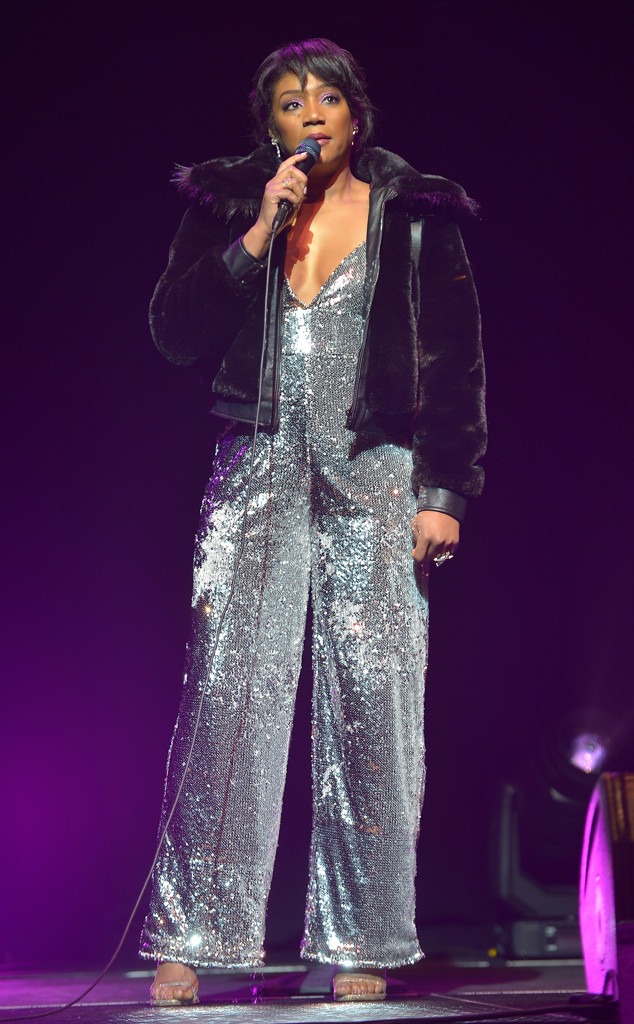 Johnny Louis/Getty Images
She was not ready. 
As fans may recall, Tiffany Haddish came under fire at the start of the new year after her New Year's Eve show in Miami flopped so hard with the audience, attendees reportedly walked out. 
The Emmy winner later spoke out about the mishap, tweeting, "Yes this happened. I wish it was better Miami...I prayed on it and I have a strong feeling this will never happened again."
Before the show, the star revealed that she had partied into the morning and "Ciroc is still in my system."
Elaborating on the sequence of events during an appearance on Jimmy Kimmel Live! Tuesday night, Haddish explained that she had been overworked and regrettably partied too hard. 
As the comedian recalled, she got off set and flew to Miami the night before the show, where her friends urged her to go out and celebrate the year's success. Though she didn't want to, a friend convinced her, noting there would be "a lot of sexy guys there." 
"I danced all night. I drank more than I've ever drank in my entire life," Haddish described. "I woke up. I thought I was dead. I definitely woke up dead."
Then, in a video she posted to Instagram promoting the show, she forgot the venue's name and looked disheveled. "She was not ready," Haddish joked to Kimmel. 
Haddish was so hung over, "it was like they were getting me ready for my funeral," she said of the glam process as she lay there with her eyes closed. 
"I don't know if you know this about Miami, but that's where the devil lives," she told Kimmel.
However, the star is returning to Miami this summer, where she will right the past by offering those with tickets to the New Year's Eve show free admission to the new set and donate the ticket sales. 
As Kimmel quipped, "The devil loses then!"