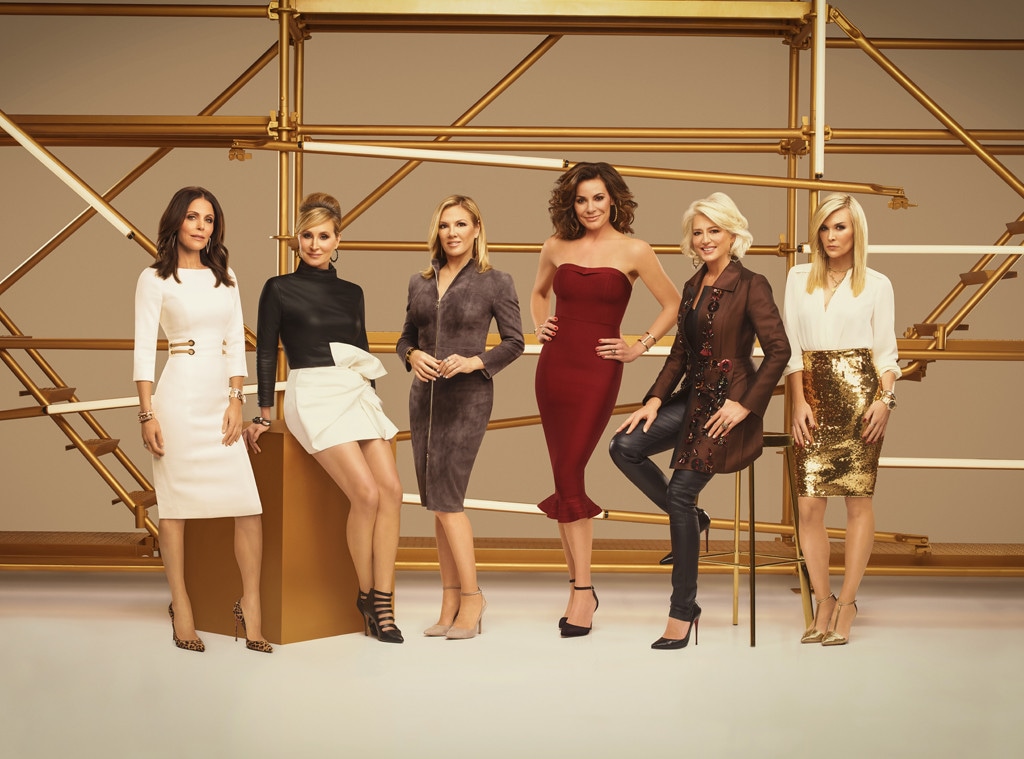 Bravo
It's time for The Real Housewives of New York City's annual pilgrimage to…the Berkshires.
In the below exclusive sneak peek, Bravo's ladies of the Big Apple are preparing for their trek to Dorinda Medley's home. This home has been the center of many wonderful reality TV happenings, from the genesis of "I made it nice!" to Bethenny Frankel's blowouts with both Ramona Singer and Luann de Lesseps. Now, the season 11 trip is here and…the ladies are mad about room assignments.
"I think it was kind of rude of Bethenny to say, 'I want this room,'" Ramona says in the clip below.
Dorinda explains Bethenny was going to stay in a hotel—"Well, then let her stay in a hotel," Luann says—but said she'd stay at Dorinda's Blue Stone Manor if she got her own room.
Bethenny's demands aren't sitting well with the other ladies.
"There's no bad rooms in my house," Dorinda says. "It's a beautiful manor. Every room is a half a million dollars room…it's not like some cottage. You're acting like you're staying in a shack."
Luann is particularly perturbed about the room situation, especially because Bethenny isn't even there the first night the rest of them are, and cites all the drama she's had with Dorinda lately as reason why Dorinda should've given her the single room.
"Dorinda and I need to make new memories and move forward with our relationship, and I feel like by putting me in the same room, the 'shark room,' it just brings me to the past. I mean, I've seen enough dead fish for the rest of my life," Luann says in a confessional.
However, Tinsley Mortimer comes through with a bombshell—she'd take the shark room because she was originally supposed to be there. Yes, that is considered a bombshell because of the way these ladies are fighting over a room.
"Why don't you got f—k the swordfish," Luann says as she storms off. "Got some f—king nerve putting me in the f—king fish room."
The Real Housewives of New York City airs Wednesdays, 9 p.m. on Bravo.
(E! and Bravo are both part of the NBCUniversal family.)