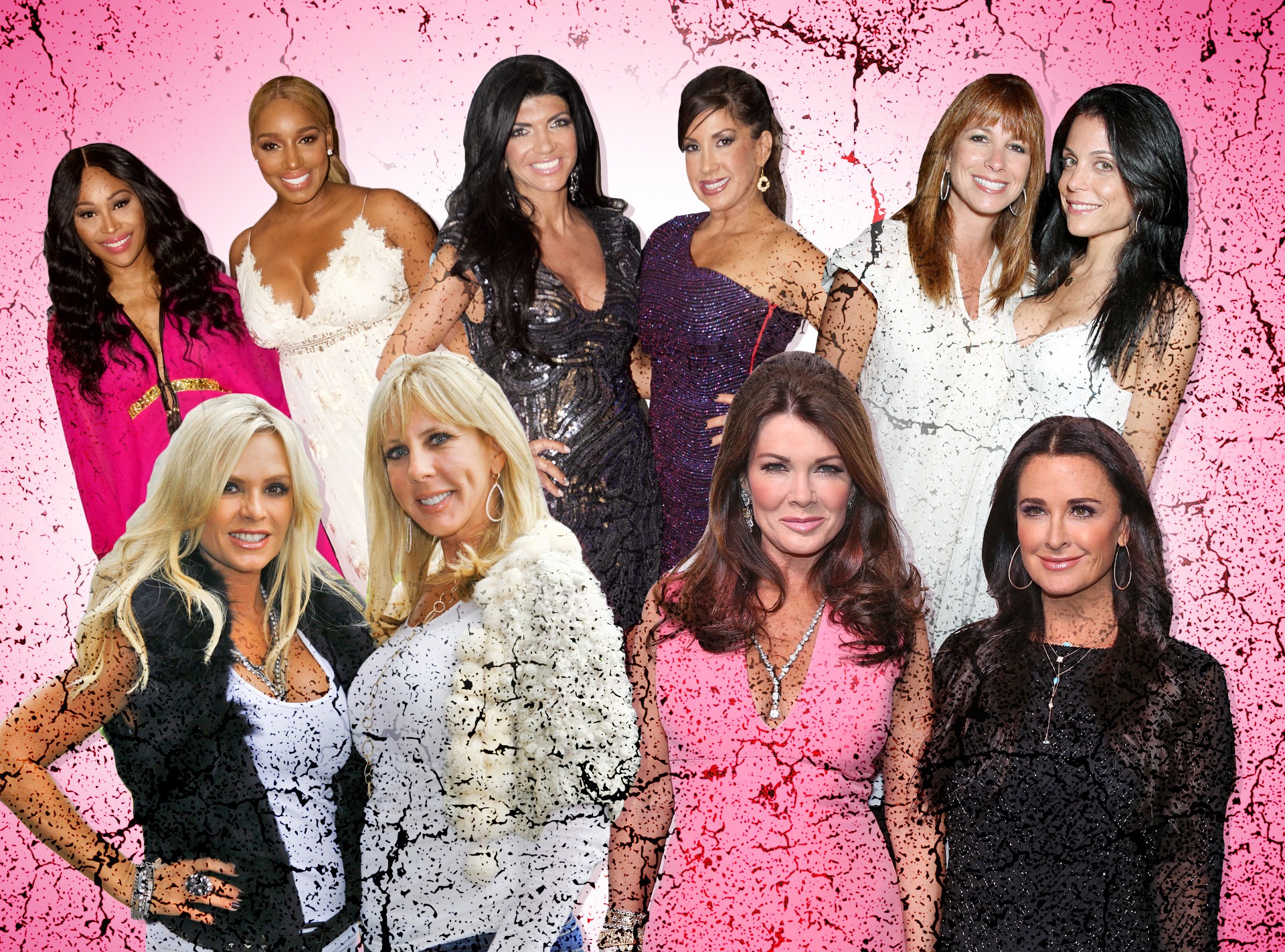 Getty Images/E! Illustration
It finally happened.
The moment Real Housewives of Beverly Hills fans have been waiting for/dreading since the season nine premiere finally arrived, bringing with it the sudden dissolution of the once air-tight alliance between OGs Lisa Vanderpump and Kyle Richards. 
Tight since day one, these two have seen their friendship tested over the years—Brandi Glanville, anyone?—but it's always seemed as though there was nothing they couldn't eventually work their way back from, someway, somehow. Until now. And all over a dog named Lucy Lucy Apple Juice.
Of course, it wasn't really about the (second) dog Dorit Kemsley adopted from Vanderpump Dogs and later got rid of. No, it was more about LVP's alleged plan to make her supposed friend Dorit pay for her perceived sin, a leaked story to RadarOnline with details that only few knew, and the fact that everyone in the cast seems fed up with what they perceive to be a pattern of manipulative behavior from the Vanderpump Rules matriarch.
In the past, Kyle would usually defend her friend against such allegations. Or, at the very least, not join in the growing chorus throwing them LVP's way. But not this time. Tired of having to answer for someone else's (alleged) crimes—a position she's found herself in time and time again over the years thanks to not only LVP but her sister Kim Richards—Kyle told Lisa as much during their final conversation (ever?) at Villa Rosa. And it got her thrown out by a remarkably angry Lisa and her husband Ken Todd.
Kyle's said that the intense fight was the last time she and LVP have spoken. Lisa's not even sure she'll show up to the reunion taping. And at the opening of her newest endeavor, Vanderpump Cocktail Garden at Caesar's Palace in Las Vegas, this last weekend, the only RHOBH co-star on hand to support the restaurateur was Camille Grammer. 
It's heartbreaking, especially when you think back to just weeks ago when the former besties were leaving that hilarious dinner with a slightly inebriated Denise Richards, arm-in-arm as they laughed hysterically at the way their newest co-star couldn't stop bringing up her beau Aaron's apparently impressive manhood. It's bound to change the fabric of the show for good, especially if LVP opts to walk away over it. And yet, it's a road Real Housewives fans have traveled down many times over the years. 
The Real Housewives BFF breakup is a bitter pill to swallow, for fans and stars alike. Here's how they all stack up.
The Real Housewives of Beverly Hills airs Tuesdays at 9 p.m. on Bravo.
(E! and Bravo are both part of the NBCUniversal family.)