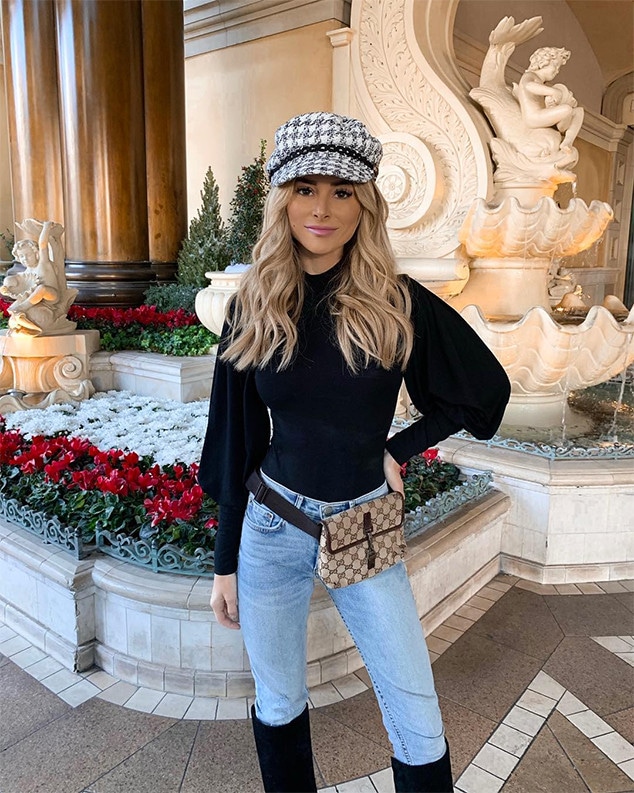 Instagram / Amanda Stanton
Amanda Stanton is opening up about the rather "rough" week she's been having.
The former Bachelor contestant revealed on her Instagram timeline and Story that nude photos of herself are being sent around, which has caused her to feel "so violated." Earlier on Tuesday, Stanton shared a photo of herself and described some of the personal issues she's been dealing with.
"The past week has been rough for me. I won't get into detail but my anxiety is out of control and I've been extremely stressed over some things that are completely out of my control," she wrote. "Losing sleep, having no motivation and just haven't been myself because of it. As much as I know I shouldn't stress over things that I can't control, it seems impossible."
She continued, "Praying that I find peace this week and if anyone else is going through something similar, I'm praying for you too. I know I don't normally post this kind of stuff but I'm going to be more real with you guys, even if it's a little scary."
That post sounded similar to one that she added to her Story later on in the morning.
"Finally getting up & starting my day. Anxiety is a b--ch," she captioned a selfie.
On Tuesday afternoon, the 28-year-old uploaded a series of videos where she tearfully explained her situation.
"About three weeks ago when we first moved into our new place, I woke up randomly in the middle of the night and looked at my e-mail. I had about four e-mails from a random person who I didn't know who had said that he hacked into my doctor's database from when I had my breast augmentation. He had some nude photos of me, which is just stupid because they're medical photos," she began. "But he was basically asking for a lot of money and threatening to send them to everyone who I follow."
Stanton confirmed in June 2018 that she had plastic surgery done. She wrote in her blog at the time, "I did make this decision for myself, for my own body. When the time comes where I have to talk to my girls about this in the future, I will always tell them they are beautiful in every single way, but will also be mindful about being real with them and why I chose to do what I did." 
According to Stanton, this mystery man apparently "already knew who I followed" and then proceeded to allegedly send the photos of her to people she knew. Some of those recipients supposedly included her friend's boyfriend, her co-workers and ABC producers.  Stanton says she also began receiving "really weird messages" from the man.
Some of her followers have already messaged Stanton and told her that they had gotten the photos from this man.
She apologized to her followers and friends, "I am sorry that I haven't responded to everybody, it's just been hard explaining the story so many times."
"It was just kind of out of my control and there was nothing I could do about it," Stanton added.
Stanton said this whole ordeal has "been a lot of stress" for her and her family. She has two daughters, Kinsley Buonfiglio and Charlie Buonfiglio, from a previous marriage as well as a loving boyfriend named Bobby Jacobs. 
The former Bachelor in Paradise contestant decided to speak out because she doesn't "want to give someone like that power over me." She hopes that addressing the situation will make him stop.
The clothing designer asked people to "be respectful and understand that it's been really hard" and that they "keep [the photos] private."
She explained later on in her Story that "it's not the end of the world if people see my boobs" especially because "they are medical photos."
"It's something I didn't want out there," she said.
She told her 1.2 million Instagram followers towards the end of her video, "I am just so frustrated and I feel very violated."