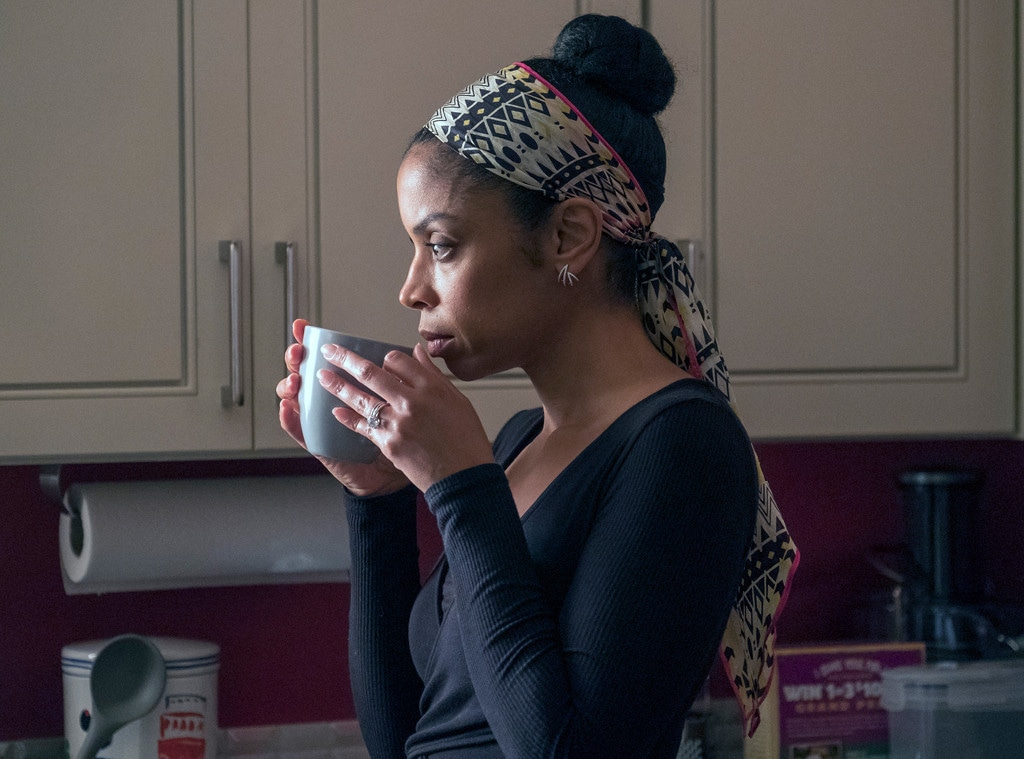 NBC
Well we can all rest easy about one thing: Beth (Susan Kelechi Watson) and Randall (Sterling K. Brown) figured it out. 
In order for Randall to keep his city council job and for Beth to chase her own dance dreams, Beth decided the family would move to Philadelphia and she would open her own dance studio, which clearly works out for her, but not well enough that the giant house we see her making coffee in in the future actually belongs to her and Randall. 
After an episode that centered mostly on everybody being parents and reflecting on what a great parent Rebecca (Mandy Moore) is, we learned exactly what's happening far into the future, and it's very, very sad. Rebecca, now very old, is suffering from Alzheimer's or dementia, and appears to be living in a hospital bed in Kevin's house, with Nicky sitting by her bed. 
We didn't see Kevin (Justin Hartley) himself, but we did meet his young son (after we saw Kevin and Zoe (Melanie Liburd) break up over her definitely not wanting kids), and we didn't see Kate (Chrissy Metz) or meet Kate and Toby's son Jack, but we heard about him from Toby (Chris Sullivan), who arrived on his own and said he talked to Jack and "they're on their way." 
"Thanks for deciding to come," Randall said, and then went and said hello to his mother, reminding her that he was her son, Randall. 
So now we've got a whole bunch of new questions to ask. Are Kate and Toby OK in the future? Does "they" just mean Kate and Jack, or Kate and Jack and the rest of their kids, or not even Kate at all? Do we get to play How I Met Your Mother with Kevin now? Where are Deja and Annie in 20 years? Where's Miguel? When does Nicky come back into the future? How long do we have with Rebecca in the present before she starts showing signs of dementia? Where do they all live in the future, since it appears that Beth's dance studio is in the same city as Kevin's giant house? 
It's a lot to wonder about, and it's a lot of really promising storylines the show now has to play with as it approaches the ending, parts of which have already been shot. We are so down to continue to solve this puzzle, but for now, we are off to find some coffee, because it was the only thing we wanted after that opening montage. 
This Is Us airs on NBC.
E! and NBC are both part of the NBC Universal family.