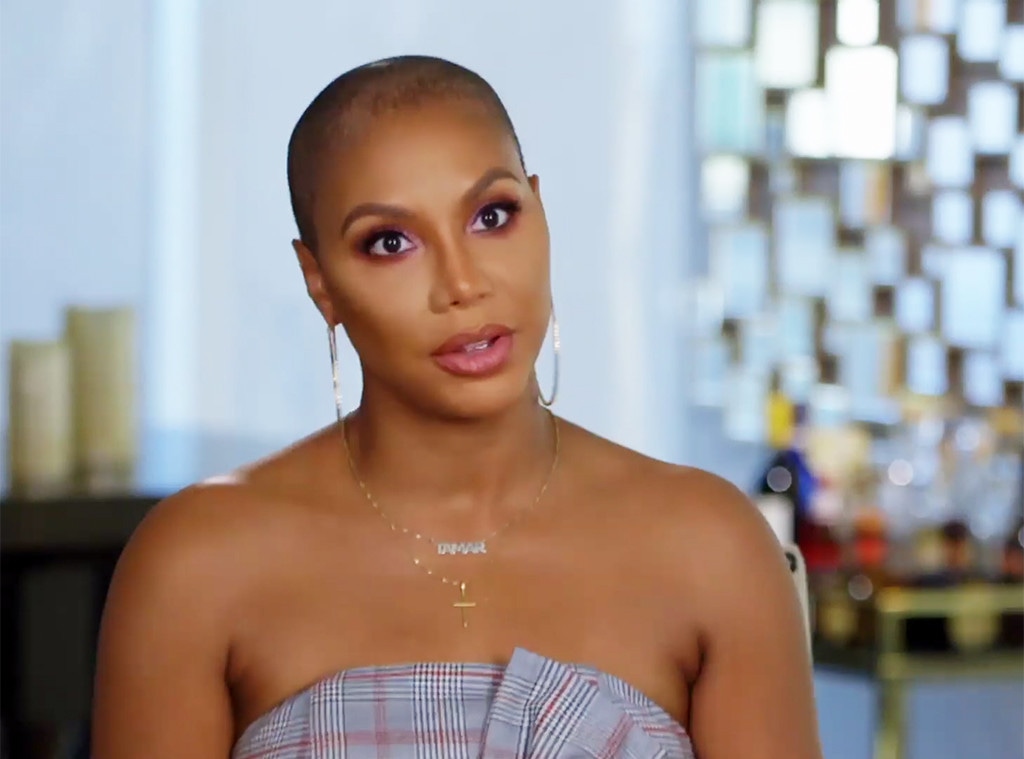 WE tv
Tamar Braxton just won Celebrity Big Brother and is doing "just fine" with a new man, but she's still struggling with her recent divorce. 
Braxton and her husband Vince Herbert were divorced in 2017, and in the clip below, exclusive to E! News, she's opening up about how strange the divorce still is for her. 
"I wasn't just divorcing my husband, I was divorcing my best friend," she says in the clip. "I wanna call him, but I can't really do that...Vince is not my friend, but somebody I respect. But because there's been so many blurred lines in the relationship, the only alternative that I had was to separate the relationship from the business, and if we're going to be divorced, we're gonna live separate lives. I have to let him live his life like he has to let me live my life." 
She also says she still can't believe that they're not together anymore, and that she "never in a million years" would have thought they'd get divorced...but Tamar is certainly doing OK now. 
"Tamar's got a new man for a few months now, and I ain't gonna say his name, but he's Nigerian and he's wonderful and beautiful and amazing and he smells good and he's like a snack and he's chocolate...so I'm doing just fine with my new ride," she says. 
Braxton has been famously private about her new guy and his identity, but she's said similar things to Wendy Williams about how great he is, including describing him as a "whole snack, a Lunchable." 
Consider us strangely hungry. 
Season six of the reality series will also address whether Toni and Birdman broke up, while Traci opens up for Tamar on tour, Towanda finally reveals her secret boyfriend (who turns out to be a familiar face), Evelyn launches a new business venture and cookbook, and Trina and her boyfriend Von's plan to take their relationship to the next level before Trina receives some tragic news that forces them to take a pause. 
Braxton Family Values premieres April 4 at 9 p.m. on WeTV.