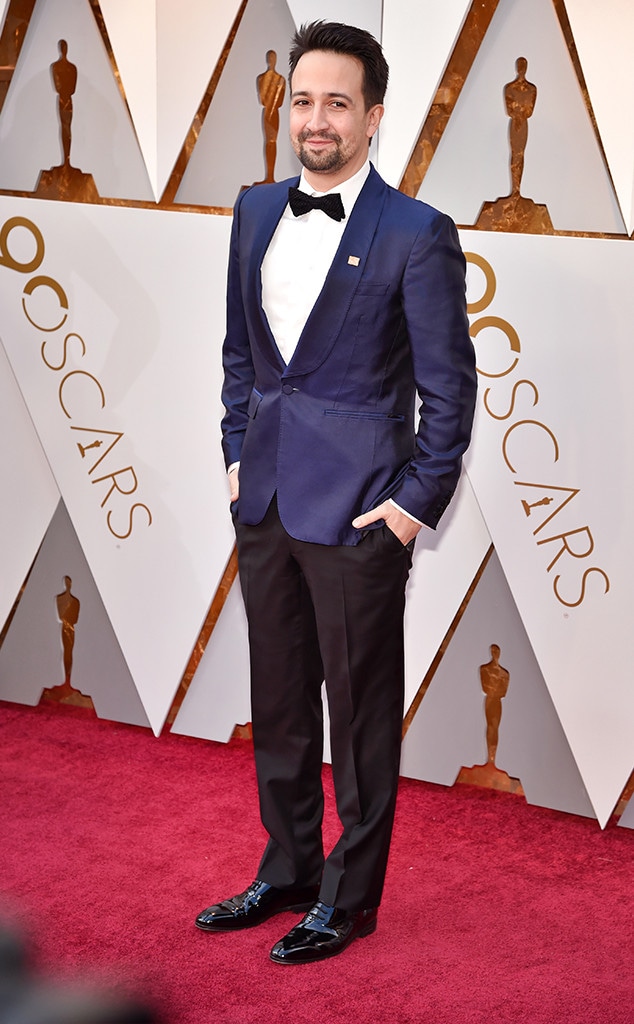 Kevin Mazur/WireImage
Lin-Manuel Miranda's dad is not throwing away his shot, thanks to his famous son. 
The Mary Poppins Returns star took to social media on Monday, which happened to be April Fools' Day, to share some snaps of his father, Luis Miranda, Jr. looking dapper. In one shot, Luis is posed with Ricky Martin. In another, he is all smiles in a sparkling burgundy suit. 
"My dad is 64, pursuing a modeling career, and I've never seen him happier. He told me he's just waiting for a chance to blow up. So, Twitter, meet my dad," the Mary Poppins Returns star tweeted to his more than 2 million followers. 
Naturally, the post garnered immediate attention. However, there was one catch—Miranda's dad isn't actually pursuing modeling at all. Instead, the performer joined in on the latest meme taking over the internet. 
The format of the meme has been used with photos of Steve Carell, Beto O'Rourke, Larry David, Guy Fieri and even George Washington. 
"(I've been training all my life for this meme okay goodbye)," Miranda tweeted again. 
Meanwhile, fans were just as amused. "Your dad when he starts getting modelling jobs he didn't ask for," one fan quipped back along with a GIF of Oprah Winfrey making a concerned face. 
While the star had initially warned fans that he was going to stay away from social media given the holiday, it seems he's gotten into a bit of the fooling spirit himself. 
As for Luis, it's never too late to pursue the runway!