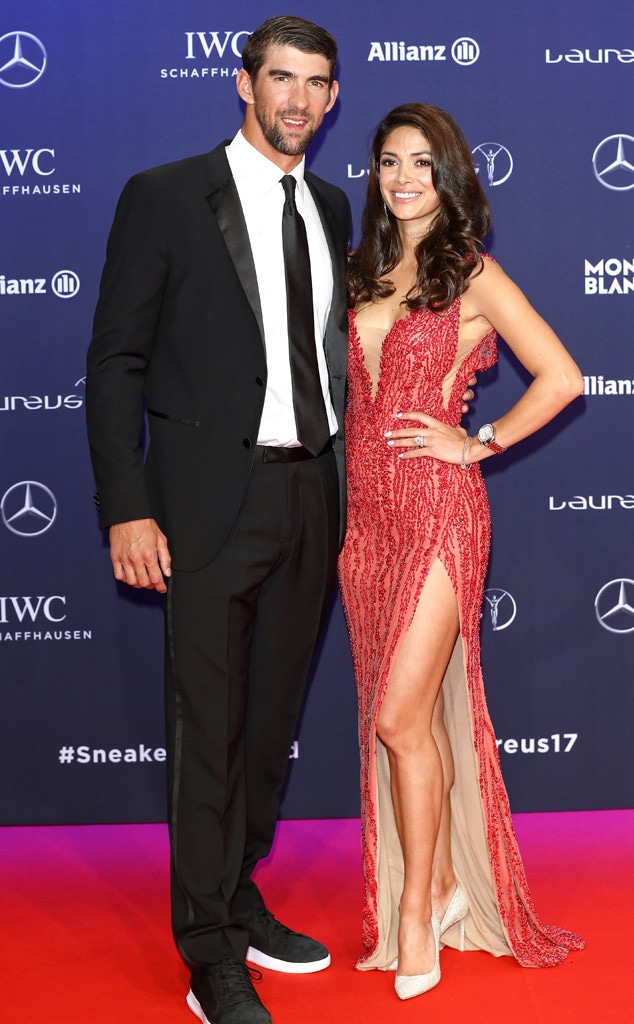 CRYSTAL/PacificCoastNews
Family of five!
Michael Phelps and wife Nicole Phelps are expecting their third child together! The Olympic swimmer announced the exciting baby news on social media on Sunday evening. The 33-year-old athlete took to Instagram to share a photo of sons Boomer Phelps, 2, and Beckett Phelps, 1, along with balloons that spell out "baby."
"#3 on the way!" Michael captioned the sweet photo. "Can't wait to see the journey that this takes us on!!! #luckyman #boyorgirl? #P3."
Nicole also shared the news with her social media followers on Sunday, posting the same picture along with the caption, "Oops we did it again I get to be a mama x3!! #furbabymama x2 #p3 #herewegoagain."
The parents also announced the news on their sons' Instagram accounts.
"I asked mom for a new baby for Christmas last year and .... well my wish finally came true!!!" Boomer's post reads. "I wonder if I'm gonna have little brother or a little sister? #P3."
While Beckett's announcement post says, "I'm not sure what this means but I was just told I'm promoted to Big Brother!! #P3."
Watch:
Michael Phelps Talks Newborn Son Boomer & Wedding Planning