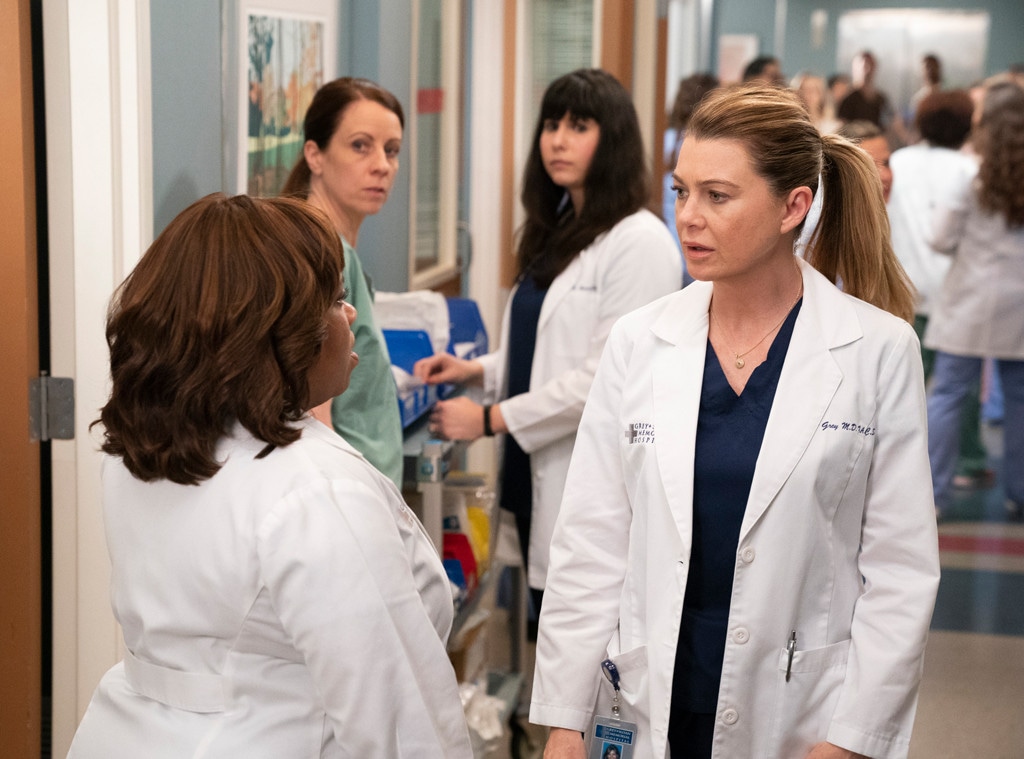 ABC
Never under estimate the power of Shonda Rhimes. The creator and executive producer of Grey's Anatomy defended the medical drama's depiction of a rape kit being administered in the Thursday, March 28 episode of the series titled "Silent All These Years."
In the episode, Jo (Camilla Luddington) meets her birth mother (Michelle Forbes), and learns why she gave her up all those years ago: Jo was a product of rape. She was sparked by the arrival of a trauma patient (Khalilah Joi) at Grey Sloan. Jo eventually convinced Abby to have a rape kit administered and that's where notes came down from ABC's standards and practices department.
"We received notes initially from ABC's broadcast standards and practices. They give these standard notes: 'don't be too gory'; 'don't be too explicit in your language'; 'no side boob.' But the ones we got on this script included, 'Please don't show any fluid on the Q-tips' and 'Please don't show any body fluids under the blue lights,'" showrunner Krista Vernoff told The Hollywood Reporter. "Shonda wrote back a pretty passionate response of the myriad ways that networks are willing to show actual violence but that what we were doing here was the medical process that happens in the wake of violence and they were trying to tell us we couldn't show it. She said, 'Respectfully, I decline these notes.'…Ultimately ABC understood that she was right. I really give them credit that they came back and said, 'You're right. You can proceed as scripted.'"
After the exchange, Vernoff and her team extended an invite to the broadcast standards and practices executive to be part of the wall of women who came together to protect and honor Abby—and she came.
"From the moment the script was published, there was a big reaction to it at Shondaland. Everybody was blown away. We started having people come up and ask if they could be in that scene," Vernoff told EW. "The women in that hallway are almost all the women on the writing staff. Many of the women are on the crew, or they are assistants at Shondaland, or they are women who work at ABC. I think there were more than 100 women."
The episode came with a warning to viewers, which was a request of Vernoff.
"We requested it and ABC watched episode and agreed with us. It's interesting because we're not depicting violence and yet the experience of watching the episode come together made it very clear that the way we're telling this story is so rare that women are overcome with emotion," she told THR. "At one point, ABC said maybe not have the trigger warning and I told them that I had yet to watch this episode without someone sobbing and felt strongly that we should give viewers the heads up to watch with a friend."
Grey's Anatomy airs Thursdays, 8 p.m. on ABC.