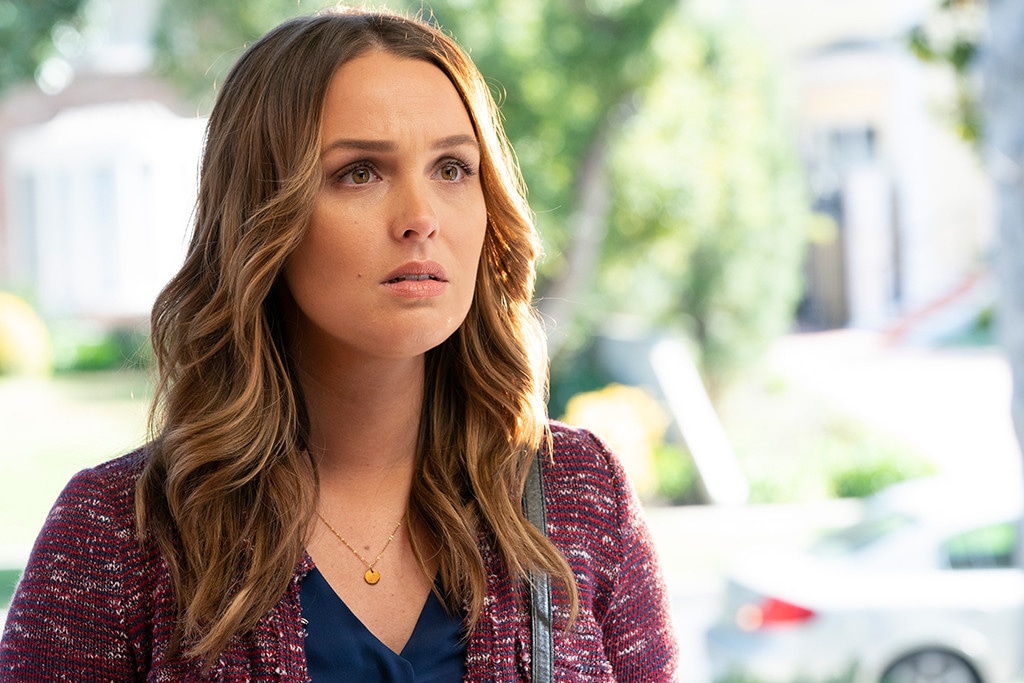 ABC
We had guessed what was coming tonight, but that didn't make it any easier to watch. 
As Jo treated a patient who had been raped and was absolutely terrified of speaking up about it or even admitting it to Jo and Teddy, we saw what she went through when she went in search of her birth mother.
After she confronted the woman over leaving her at a firestation and being so casual about the fact that Jo's father had died in a motorcycle accident, the woman told the story of going on a date with a TA her freshman year of college. He raped her during the date, and she didn't tell a single person she was pregnant. After she had the baby and fell in love with that baby, she knew she couldn't give that baby the life she deserved or look at the baby without thinking of the man who raped her. 
She knew she wasn't in her "right mind" when she left baby Jo at the firestation, but she also knew her "right mind" had been taken the night she had been raped, and she would never be the same again. 
Jo calmly convinced her ER patient, named Abby, to allow them to do a rape kit ahead of the surgery she needed, mostly by sharing the story of how her ex-husband abused her and how terrified she was of saying anything. As Abby almost refused to leave her exam room to get to the OR because of her fear of the faces of the men in the hospital, Jo had all the men banned from hallway and had all of the women stand together as she was wheeled into surgery. 
Despite how goddamn strong Jo was able to be for Abby, and how she convinced her to report the rape and call her husband, she refused to talk to Alex or clue him into what was going on at all. She told him to go drink with Meredith because all she wanted to do was go home alone and sleep and not talk about it, and the promo for the next episode shows her opening up to Link instead. 
In happier news, next week is also the return of Abigail Spencer as Megan, who's thrilled to discover her brother's having a baby with Teddy, no matter how much of an awkward mess that whole situation is. 
Grey's Anatomy airs Thursdays at 8 p.m. on ABC. 
Stay tuned tomorrow to hear from Camilla Luddington, who will also appear on E!'s Daily Pop at Noon E.T.