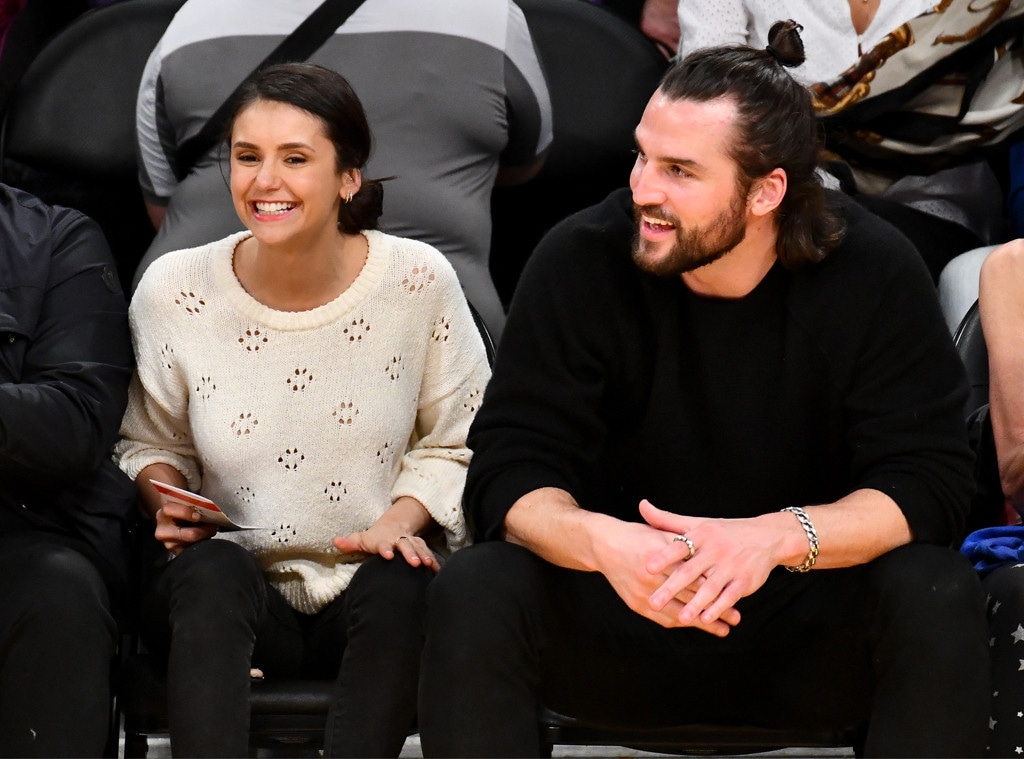 Allen Berezovsky/Getty Images
Nina Dobrev is taking her romance to the court.
On Tuesday night, The Vampire Diaries star joined boyfriend Grant Mellon inside Staples Center to watch the Los Angeles Lakers take on the Washington Wizards.
The couple, who has tried to keep their romance on the down-low, switched things up by sitting in the first few rows of the arena.
And according to Nina's Instagram Stories, front-row seats aren't exactly a deal.
While flashing her ticket on social media, the actress revealed her seat costs $2,450. Multiple that by two and we got a date night close to $5,000.
Nina was spotted in a comfy sweater with black jeans and a Gucci hair accessory for her evening out. As for Grant, he kept things casual in a black long-sleeve shirt with matching pants.
Cameras also got a clear view of the pair's date night that included hot dogs, drinks and a few selfies. And for those wondering, the Lakers did end up winning big!
Back in February, E! News learned that Nina and Grant were dating. In fact, the screenwriter and director was spotted at Nina's 30th birthday party. According to a source, close friends totally approve of the relationship that has stayed off social media.
And for those keeping track, this isn't the first time Nina has enjoyed a date night at a basketball game. Fans may recall when Nina experienced a Lakers game with Ian Somerhalder back in 2010.
But as Southern California residents know, attending at least one Lakers game is a must-do event.
Besides, you never know who you'll see in the stands. David Arquette, Rihanna, Diplo, JoJo Siwa, Jon Stewart and Emmy Rossum are just some of the famous faces spotted at games in recent months supporting LeBron James and crew.