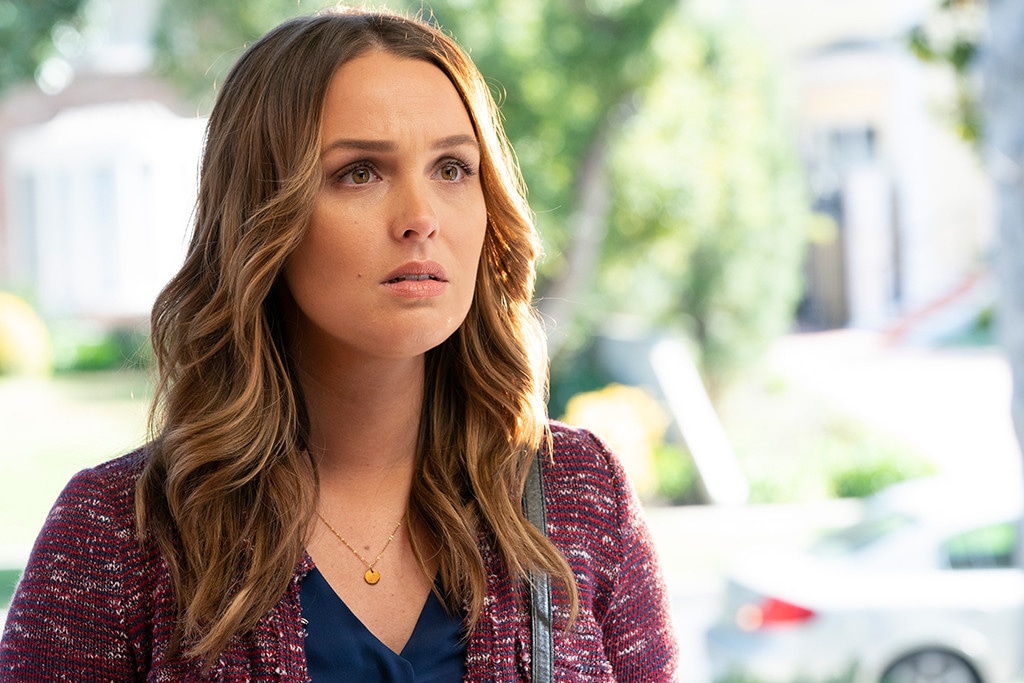 ABC
Grey's Anatomy is no stranger to taking on heavy topics, but the Thursday, March 28 episode of the long-running medical drama may be take the cake. Showrunner and executive producer Krista Vernoff dubbed it "the most powerful hour of TV I've ever been a part of" while speaking on a panel, according to The Hollywood Reporter.
The episode, "Silent After All These Years," features Jo (Camilla Luddington) confronting her past after a trauma patient arrives at Grey Sloan Memorial Hospital. The promo for the new episode features Jo confronting a woman who she believes is her birth mother (played by guest star Michelle Forbes).
Vernoff said the Grey's team was inspired by watching Christine Blasey Ford's testimony relating to the appointment hearings for Brett Kavanaugh to the Supreme Court.
"With the Supreme Court situation that happened this year, I wrote the writers and I said, 'We have to do something about consent. It hurts me too much. We have to do something.' It was the only time I can point to where I came at them with an issue and the story evolved," Vernoff said. "What these great writers brought to it is so much character and so much humanity and so much heart."
In the promo, which calls the episode an "astounding hour of television," Jo confronts the woman she believes to be her birth mother who tells the Grey's doc that she can't be there. What follows is a teary conversation about who Jo's father is.
Jo's parentage has been a Grey's Anatomy mystery for years. She was left at a fire station at just a few weeks old and was in foster care until she was a teenager. The mystery will finally be revealed in the Thursday, March 28 episode.
Grey's Anatomy airs Thursdays, 8 p.m. on ABC.