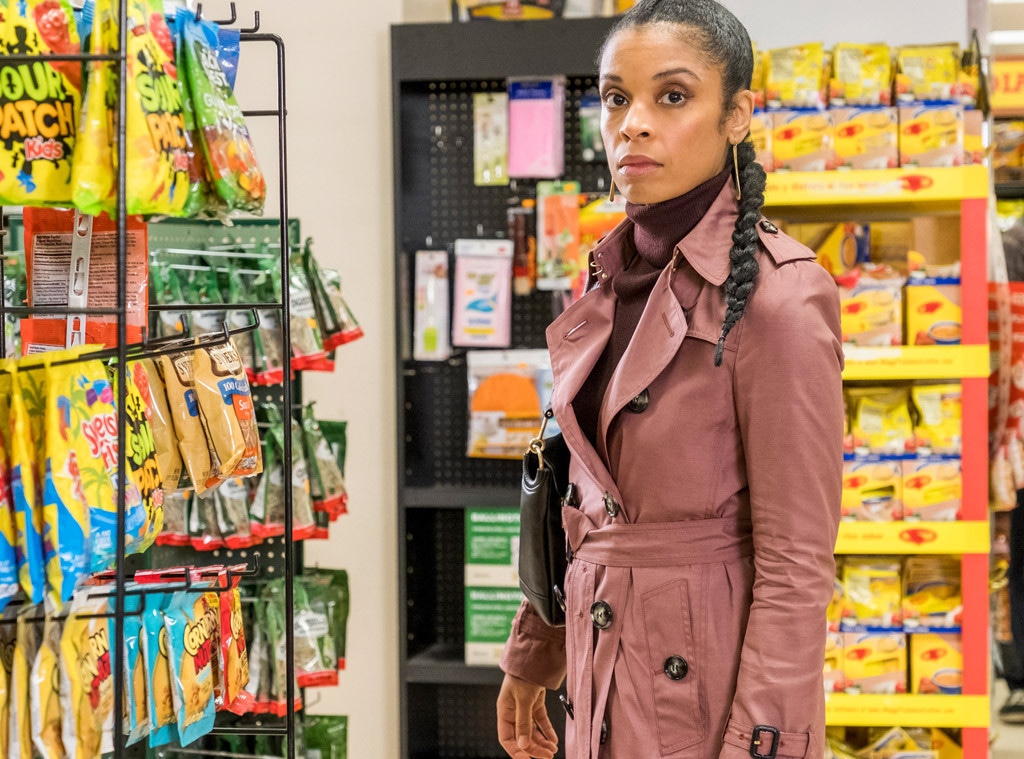 NBC
Randall (Sterling K. Brown) and Beth (Susan Kelechi Watson) Pearson, the This Is Us couple who inspired many #goals tweets, are at a crossroads. The depths of their problems—and the beginnings of their relationship—were explored in "R & B," the penultimate episode of This Is Us season three. However, there was no clear resolution in what will happen in this now-tenuous relationship.
"I have something that I have been looking for longer than I knew and I am not going to give that up. I am not going to bend," Beth tells Randall. "And that's the problem. Our lives don't work unless I'm doing the bending."
On the This Is Us after show, Kelechi Watson explains why this fight between the fan-favorite couple has shaken fans to their core.
"This idea of, 'This time I'm not going to bend, so I don't know how this is going to work.' It only works when I've bent, in my mind, so I don't know how this is going to work. That has the thing that has shaken, I think us, shaken the audience, is that there really is something hanging in the balance that we've never done before as a couple," she said in conversation with Brown and co-producer Kay Oyegun.
Oyegun said there's a part of Randall that understands that Beth has always bent, "and he does take advantage of that." Now it's a "new frontier" for the couple.
So, what happens now? In flashforwards to the future, viewers haven't seen Randall and Beth together. Older Randall was with his daughter Tess and Beth was at her dance school. There seemed to be some ice between them, and viewers will get answers.
Kelechi Watson said things pick up right where they left off with the big fight. "We're pressing forward to see what's the next step for them, if they can find the door or find the escape and make it work or if it's not going to do," she told E! News.
"We wanted them to have a relationship that was worth of the #Goals that people put in front of us, but also have it be earned," Brown previously told E! News. "And by that what I mean is you have to see people go through something and hopefully make it through to the other side. That's the relationship you want to aspire to be. It's not going to be peaches and ice cream all the time, but if you can actually go through something, come out on the other side and love each other even more, that's goal worthy in my opinion."
This Is Us airs Tuesdays, 9 p.m. on NBC.
(E! and NBC are both part of the NBCUniversal family.)