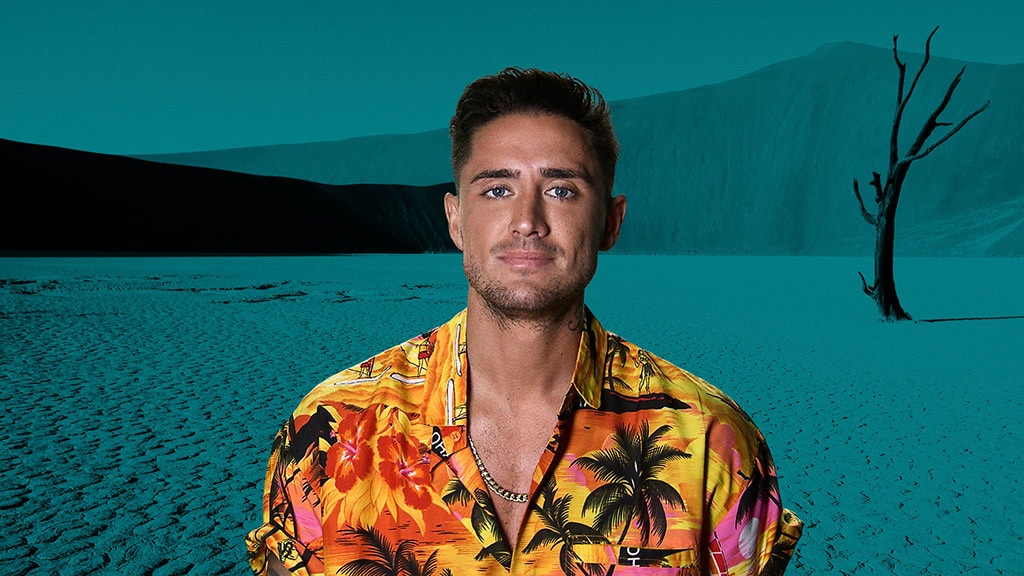 MTV
It's Hunter vs. Bear, for, um, some reason? In the below exclusive sneak peek from MTV's The Challenge: War of the Worlds, Bear of Big Brother fame, reveals his plans to "make the biggest move the villa has ever seen in history."
Say what? "When we go in, we are calling out Hunter and Georgia. Exactly. Because you know why? That's how I f—king roll," Bear tells his shocked partner Da'Vonne in the exclusive clip below.
Viewers will recall Bear's been hooking up with Georgia.
"I'm sending a message to everyone in the villa, 'No motherf—ker is safe!'" he shouts. And then, in true Bear fashion, he admits to lying and setting a "Bear trap."
Then, back at the bar, things escalate and Bear starts really going in on Hunter. "I promise you, I'm not scared of no one, Hunter," he screams.
That doesn't impress Hunter. "At the end of the day the dude's not cut from the same cloth as I am," he says.
"Hunter, I will beat you time and time again. You've got nothing: Strength, power, good looks, tattoos, I beat you every time and I'll f—k your girl afterwards because that's what I do," Bear says.
Take that, Hunter's tattoos!
The Challenge: War of the Worlds airs Wednesdays, 9 p.m. on MTV.