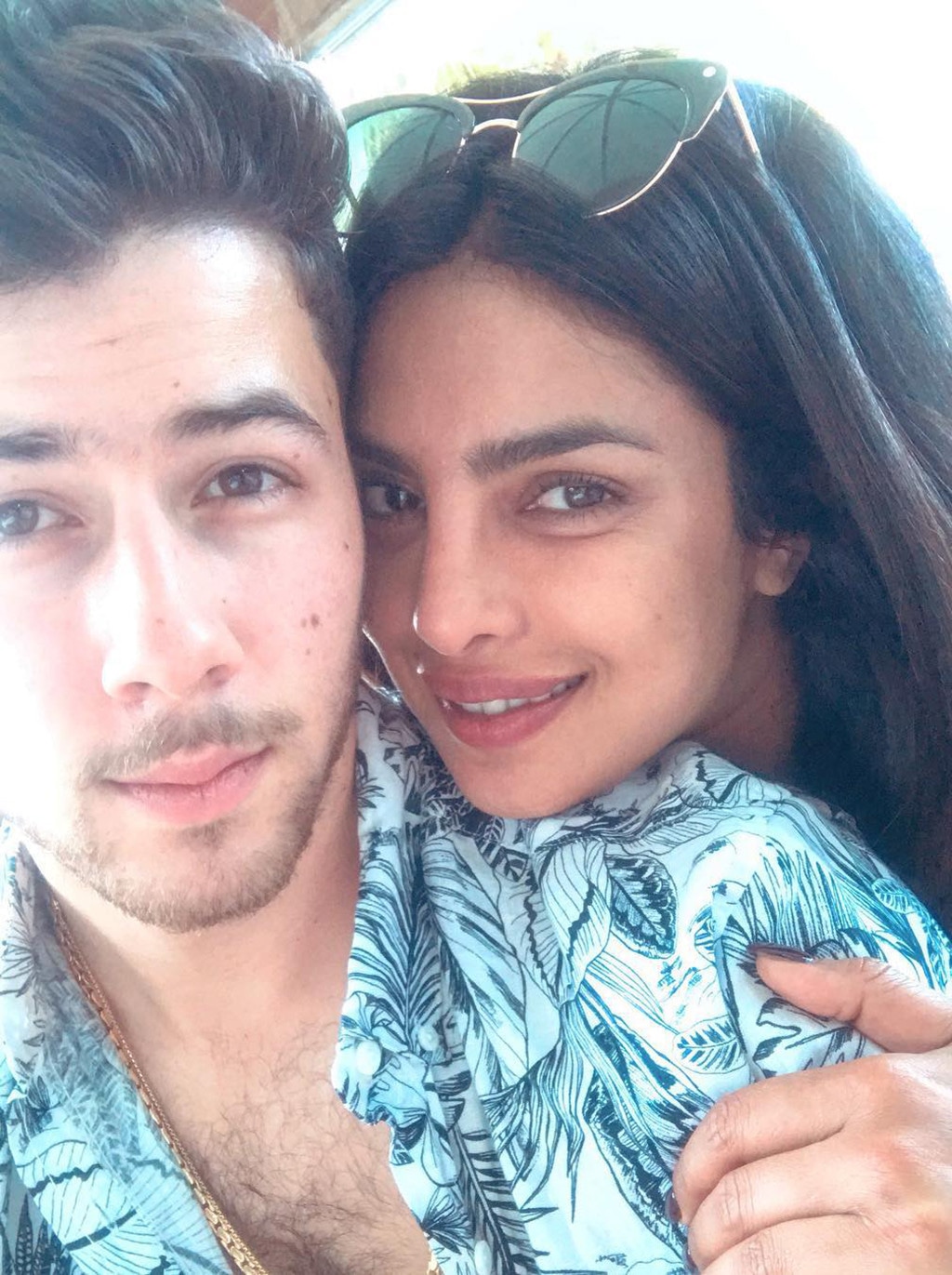 Instagram via Nick Jonas
It seems the Jonas Brothers are in the work hard, play hard mindset.
Newlyweds Nick Jonas and Priyanka Chopra are joined by Joe Jonas and Sophie Turner for a fun-filled vacation in Miami. While in the lively city, the group has been soaking up the sun and exploring Miami during their double date getaway.
"On Monday afternoon, they all took a boat ride on the water with their ladies," a source tells E! News. "Nick and Priyanka held hands as they walked to the boat with Kevin [Jonas] and Joe and Sophie not far behind."
Furthermore, "They were all dressed casually and looked ready to relax and get some sun. They carried drinks and sun hats as they walked down the dock. It looked like they had a fun day off in Miami in store."
During their vacation, the 26-year-old star takes to Instagram to show off his "sunshine," and let's just say they both bring the heat to Miami.
"You are my sunshine my only sunshine... #miami," Nick captions his selfie with his wife.
"Making hay while the sun shines..," the 36-year-old actress writes on her intimate Instagram photo.
However, it seems their vacation isn't all about rest and relaxation, because many are speculating the Jonas Brothers are filming their latest music video.
CREDIT MiamiPIXX / BACKGRID
"Shooting something...," the 26-year-old star teases on his Instagram. Along with his post, Nick shares an Instagram Story video clip of him and his older brother, Joe, wearing the same blue suits. "Bitch stole my look," he jokes.
According to the source, eyewitness say, "The Jonas Brothers spent the weekend filming their new music video in Miami."
"They wore bright-colored retro suits for most of the shots and had a blast with the concept," adding, "They filmed one scene on a boat and another at the pool at the International Inn with an audience of old ladies in bathing suits looking on as they performed."
"In another shot, the boys held up retro tanning reflectors as they sat in lawn chairs wearing brightly colored suits," according to eyewitnesses. "It was a fun day for them and in between takes they chatted with fans. They seemed to be having a lot of fun with it and enjoying their time in Miami."
Coming off the heels of their successful debut single, "Sucker," it looks like the Jonas Brothers are only getting started. 
If anything, fans will remember the trio also included their S.O.'s in their "Sucker" music video, and since they're all together in Miami, many are hoping to see them in the next video.
Fingers crossed!