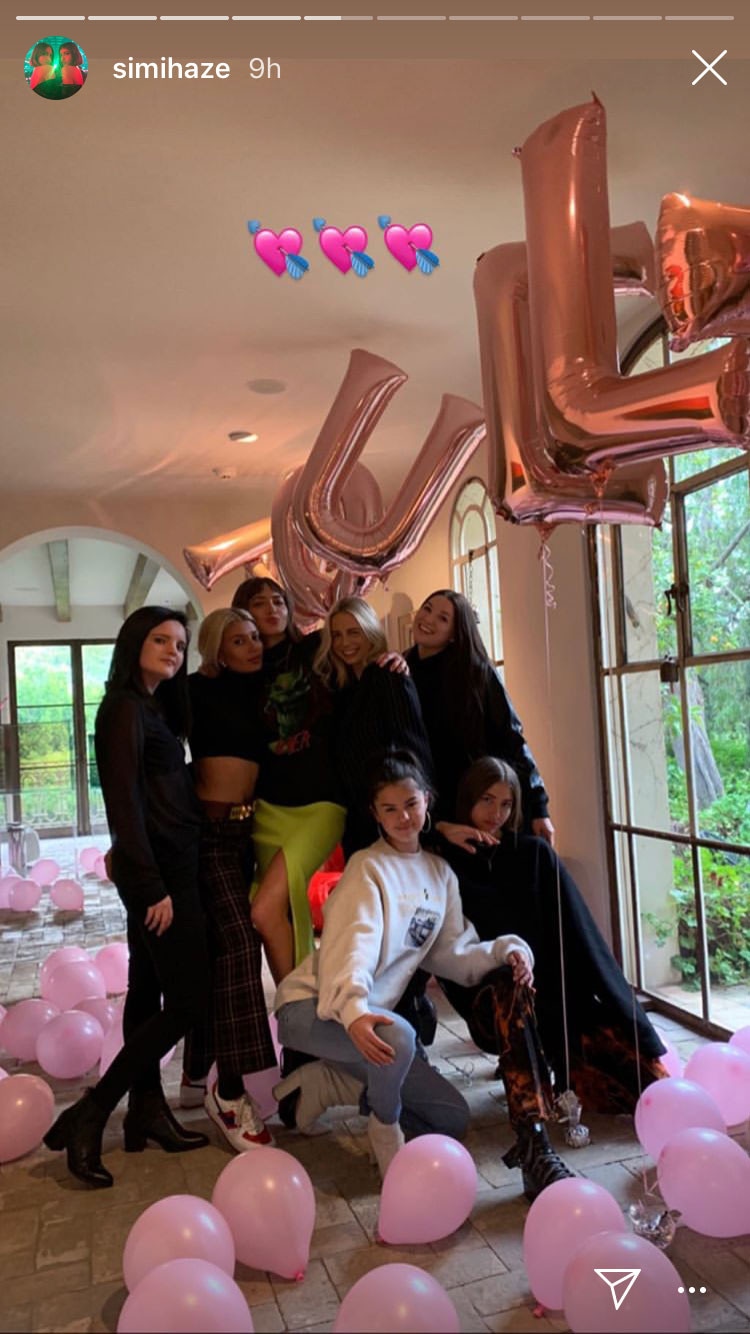 Instagram
Selena Gomez helped throw her BFF a beautiful birthday party!
The 26-year-old "Birthday" singer and her group of friends gathered together on Thursday to celebrate their pal Raquelle Stevens' special day. For the bash, Selena, Simi Khadra, Haze Khadra, Ashley Cook, Zahra Ayub and Caroline Franklin decorated with pink balloons, including lettered balloons that spelled Raquelle's name. According to posts on social media, the pals also got the birthday girl a sunshine cake, which she declared "the best" on her Instagram.
"Best friends in the world," Raquelle captioned a group photo. "Thank you for throwing me such a beautiful party!"
Explaining the meaning behind the tattoo, Selena shared on social media, "#4 because these women have stayed by my side for 7 years (@ashley_cook 12 years) 4, because you are my 4 for the rest of my life."
"I love you ladies," Selena continued. "You all inspire me to be better, stronger, closer to god and we have lived the most INSANE story together already. Can't wait for 50 more!! Ps @raquellestevens had an actual panic attack it's a dot!"
Watch:
Selena Gomez & Andy Samberg Answer 5 Qs From Their BFFs
Selena also opened up about her friendship with Raquelle while promoting Hotel Transylvania 3: Summer Vacation last year.
When asked to name her BFF, Selena told E! News' Jason Kennedy, "We go through seasons, but I would say Raquelle."