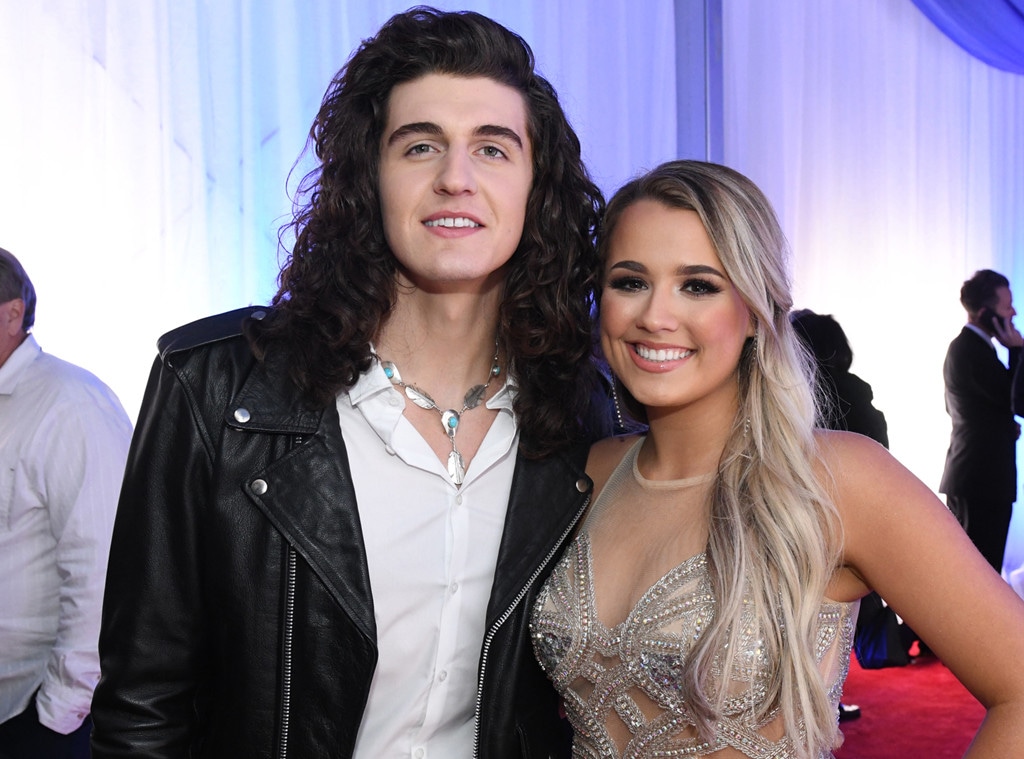 Image Group LA/ABC via Getty Images
It's time for these two to pick their favorite love song because Gabby Barrett and Cade Foehner are engaged! 
The American Idol alums, who competed together on season 16 of the ABC reality singing competition, confirmed on Friday that they are going to tie the knot. 
"Not a day nor hour more can I wait for you to be my bride. Ladies and gentlemen, the future Mrs. Foehner!" the 22-year-old musician enthusiastically tweeted. 
"Foehner has a nice RING to it...," 19-year-old Barrett teased over on her Twitter account. 
As the engaged pair revealed to People, which broke the news, the proposal was a full-circle moment for the AI competitors during a trip together. 
"The hotel we were staying at while we were [in Los Angeles] was the same one me and Cade met and hung out in for the first time during Idol," the songstress told the magazine. "So I told Cade we have to go back and check out the room and he agreed."
Fortunately, they were with a photographer for a pre-planned photoshoot when Foehner got down on one knee. "Cade started saying all these sweet things and I didn't think anything of it because he normally does it all the time," Barrett told People. "But I noticed he kept going on and on and then he eventually said, 'I want to spend the rest of my life with you.' Then he got down on one knee and he asked and I said, 'Yes!'"
While Foehner had purchased a ring, he had not planned on proposing then, so his sister quickly shipped the ring to him once he realized it was the perfect setting. 
Now, the two are preparing for a lifetime together with their religion in mind. "We do not date like most people do," Foehner told the magazine. "We strive for a biblical relationship, so that requires a lot of strength in other areas. We are trying to be holy in our relationship. So we cannot physically do five years. We both know—we've talked about it and prayed about it."
The future groom continued, "What's the sense in sitting around and waiting around to be married? I'm ready to do this thing and when I'm 80 years old I'm going to look back at the time I wasted not being her husband."
Congratulations to the future wife and husband. Time to book the wedding band!