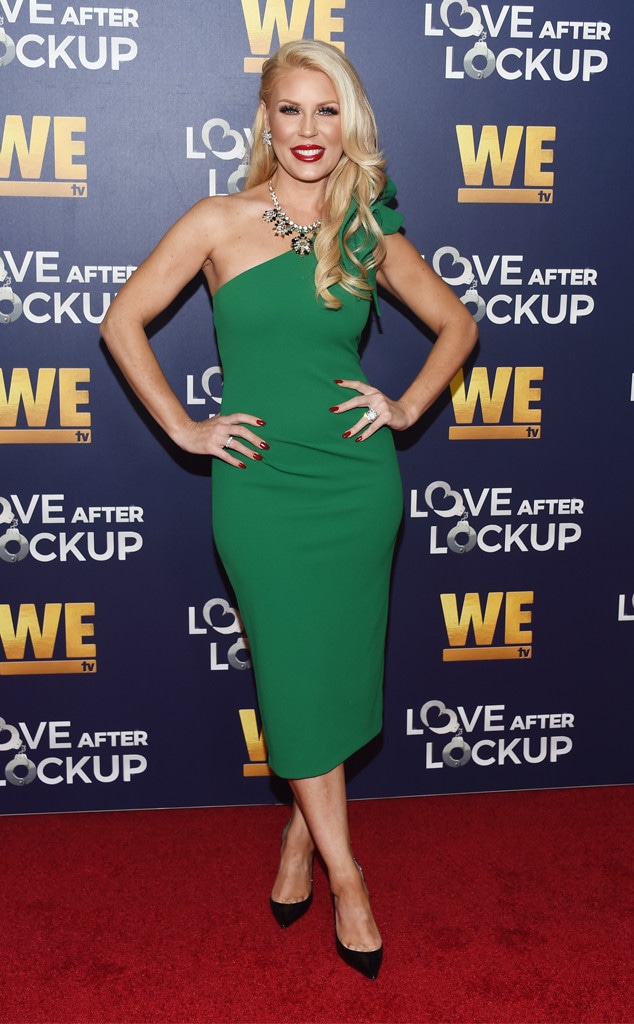 Amanda Edwards/Getty Images
Gretchen Rossi's little girl is already on the move. 
The former Real Housewives of Orange County star is currently expecting her first child with longtime love Slade Smiley. The TV personality shared another glimpse of her daughter when she posted a clip of a sweet new ultrasound featuring the baby kicking. 
"Our precious baby girl! Love ultrasound days and getting to see her move all around Always reminds me of what an incredible miracle this whole thing is! God is so Good!" the expectant star wrote on Instagram. 
Rossi also updated fans on the baby's growth, noting the doctor said she is the "perfect size." "So for any of those people that tried to body shame me after my last post and say I am not healthy or eating enough, you can go suck it," she clapped back, referencing a previous photo of her cradling her bump. 
"The doc said every women carries differently and that I am doing great! My weight gain is on point and baby's size is on point, so that's all that matters! I eat all day long and plenty of food! My doc also said because I have a longer torso, and was fit before it sometimes takes longer to pop out and show.
As she continued, "Remember to please be kind and accept every women's journey as their own! I am sure I will start to really show and get a big ass bump soon enough and then I will start to hear I am too big now lol #cantwin."
However, the star also took a moment to thank followers for their support. "However I also saw the thousands of messages that most of you left with beautiful, encouraging, and kind words and it did not go unnoticed! So thank you!" she added. "Love you guys for your support and love during this very special time!"
It is indeed a special time for the pair, who have been vocal about their past struggles with fertility. 
"After the first round of IVF, when we lost 14 embryos, I looked at Slade and said, 'I just need to take a pause,'" she recalled in an interview on The Doctors. "This is beyond anything I had ever expected to experience...It literally took a good year and a half for us to even get to a point where I was willing to talk about it again." 
And now, we're talking about their baby girl. As Rossi previously wrote on Instagram, "I have prayed for you for what seems like my whole life my sweet precious baby girl!!"