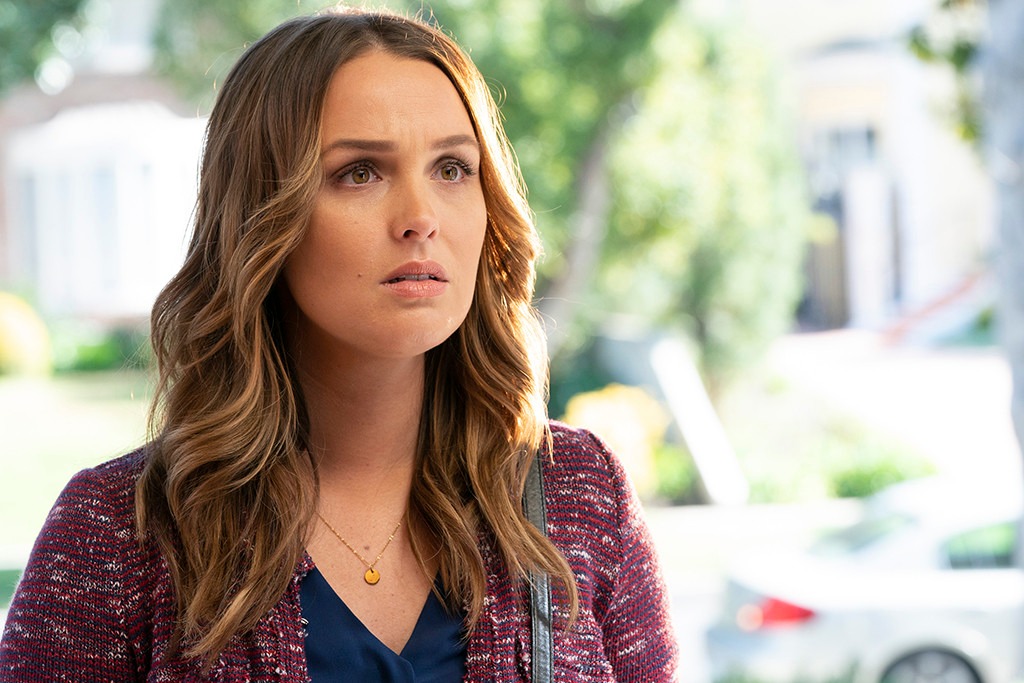 ABC
Jo is in for one major conversation on next week's Grey's Anatomy. 
She was absent almost all of tonight's episode as she traveled to meet the birth mother she thought she had found after taking a DNA test. It was only at the very end that Alex arrived home to find her in bed. When he wasn't looking, we saw that she was in tears. 
Then in the promo for next week, we see Jo arriving at her mother's door. The woman, played by Michelle Forbes, quietly tells Jo she "can't be here," so Jo asks if they can meet at a diner for one conversation. 
We then see Jo crying at the table after asking who her father is, and the promo promises it's "one astounding hour of television," and even says that viewer discretion is advised. 
The official description of the episode reads: "When a trauma patient arrives at Grey Sloan, it forces Jo to confront her past; Bailey and Ben have to talk to Tuck about dating." 
Jo has never known anything about her biological family, since she was left at a fire station when she was only two weeks old. She then bounced around foster homes, as she explained herself several seasons ago. She struck out on her own at 16, so she's never really had a family at all. 
From the looks of next week's episode, she might be sticking with the family she's found at Grey Sloan. 
Tonight also saw Amelia and Link continuing to get closer while Meredith and DeLuca made up and sat down to enjoy the dinner he made for her ("You can cook and you can speak Italian?"), and Teddy and Owen hung out upside down for a while to keep her baby from being born too early. We also laughed very hard when Maggie, Bailey, Schmidt, and Qadri were on their way to face off against an 11 year-old math whiz with a slo-mo walk down the hospital halls. 
More of that, please! 
Grey's Anatomy airs Thursdays at 8 p.m. on ABC.