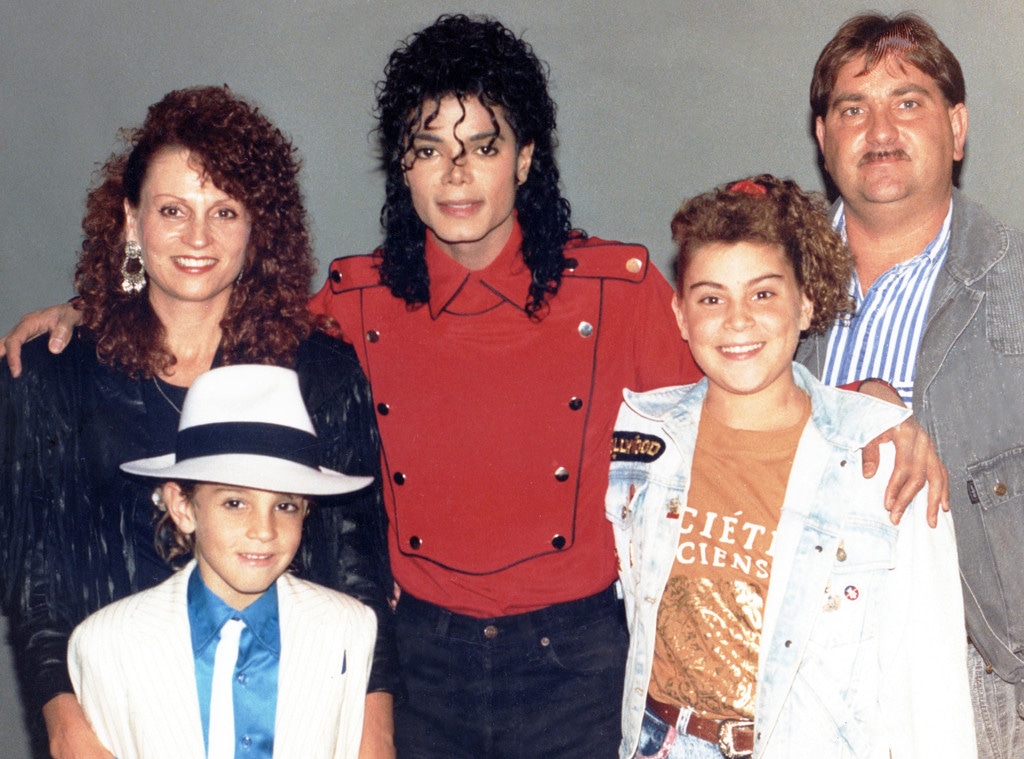 Dan Reed/HBO
The making of Leaving Neverland wasn't exactly magical.
When director Dan Reed decided to explore the accusations surrounding Michael Jackson, he initially pitched Wade Robson and James Safechuck separately.
The reason? Their earlier legal cases against the King of Pop barred them from communicating with each other.
And when the project was initially presented as a 47-minute documentary sponsored by the United Kingdom's Channel 4, the #MeToo movement had yet to surface. In other words, Dan wasn't sure if people would be interested.
But while speaking to Billboard, the Hollywood director revealed that filming the first round of interviews was a clear indication that a wider platform was needed. Fast-forward to 2019 and Leaving Neverland earned 8.5 million viewers across HBO's platforms. It's also been sold to air in 130 territories worldwide.
While the Jackson estate denies any allegations of abuse and misconduct—they also are suing HBO for breach of contract—the film has put a huge microscope on the King of Pop. At the same time, many pop culture fans are curious to learn more about how the film came about.
According to Dan, getting Wade and James to speak so openly was a process that took a certain mindset.
"At one point, we had a conversation about not trying to 'package' your experience, just 'speak' your experience. Don't worry about packaging it or wrapping it in context or interpretation," he explained in Billboard's new issue. "And also—if you're still thinking about something or it's a work in progress, it doesn't matter."
Wade told the publication that although he was in the process of healing through therapy, Dan's approach was different from what he previously experienced. "Stepping into this, Dan says, 'All of that's amazing, but drop it all. I just want you to tell me the story, moment by moment, as it happened when you were 7, 8, 9, 10, 11,'" he recalled. "That took a moment for me to surrender to. It's so much more vulnerable."
Dan's first interview with Wade was over a span of three days and up to eight hours a day of talking.
After interviewing both Wade and James, Dan thought it was important to also chat with their families—their mothers in particular. According to Billboard, both men were hesitant partly because they feared criticism targeted towards their parents.
"I had the sense people were going to be looking to blame someone. [Michael] wasn't around to take any blame. So it's going to fall on her. And my dad had just passed not that long before [the interview], so my mom was alone—I'm not going to serve up my mom," James shared with the publication. "So I tried to be as neutral as I could. Like, 'You don't have to do it. I don't know what you're going to get out of it. Really, nothing. Like, you're going to get a lot of hate. So—it's your choice.' But I also didn't want her to do it and put up a strength that wasn't there. Because the camera's going to see through that. You have to be OK with not being liked or understood. You can't try to convince them. So, [you have to ask], is she willing to be weak?"
Watch:
"Leaving Neverland" Director Explains Why He Did MJ Documentary
Perhaps one of the most powerful scenes in the HBO documentary is when the film ends with a shot of Wade burning Michael's records.
As it turns out, the moment was quite powerful for the 36-year-old dancer.
"Those images of me burning things are from very early on in my healing process—within the first two to three months. I'm not saying that to discredit the validity of that now. But it just paints a picture as to how many different stages there are in this process," Wade explained. "The burning of those things was what I needed to do at that early stage. And I remember, as I was doing that, I was looking at the fire and I started speaking to Michael. I said, 'Michael, I'm going to take these disgusting, horrible things that you did to me—I'm going to take your manipulation and your lies and your perversion—and I'm going to turn it into something good. I have no idea how. And I have no idea what that means. But somehow, I'm going to turn this into something good."