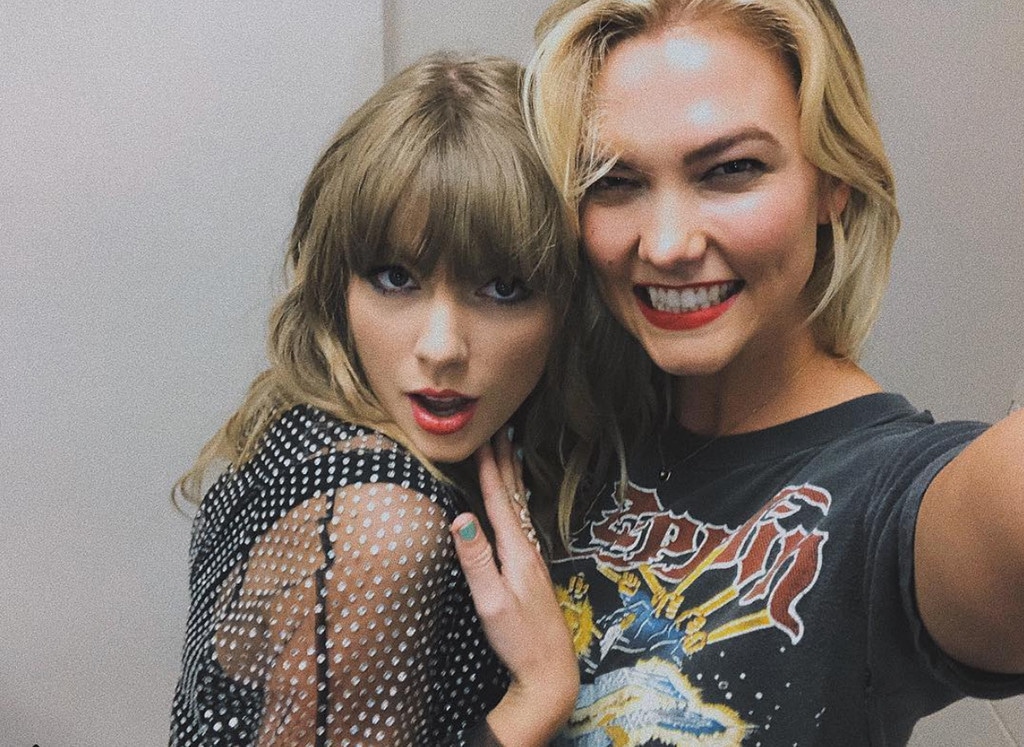 Instagram
Karlie Kloss has nothing but kind words to say about longtime friend Taylor Swift, following past feud rumors.
The 26-year-old model and new host of Bravo's Project Runway is considered a member of the 29-year-old pop star's famous "squad." The two ignited fuel rumors in 2017. They squashed them a year later. However, speculation about Swift's squad was raised after she wrote about outgrowing relationships in a recent ELLE essay.
On Thursday on Andy Cohen's Watch What Happens Live on Bravo, Kloss was asked to give her reaction to the essay.
"Taylor's incredible," the model responded. "And I feel really lucky to call her a friend. She's one of the hardest-working women and I loved her essay."
In her ELLE essay, Swift detailed 30 things she has learned before her 30th birthday later this year. She wrote that she has been "learning the difference between lifelong friendships and situationships."
"Something about 'we're in our young twenties!' hurls people together into groups that can feel like your chosen family," she wrote. "And maybe they will be for the rest of your life. Or maybe they'll just be your comrades for an important phase, but not forever. It's sad but sometimes when you grow, you outgrow relationships. You may leave behind friendships along the way, but you'll always keep the memories."
She also wrote, "Never being popular as a kid was always an insecurity for me. Even as an adult, I still have recurring flashbacks of sitting at lunch tables alone or hiding in a bathroom stall, or trying to make a new friend and being laughed at. In my twenties I found myself surrounded by girls who wanted to be my friend. So I shouted it from the rooftops, posted pictures, and celebrated my newfound acceptance into a sisterhood, without realizing that other people might still feel the way I did when I felt so alone. It's important to address our long-standing issues before we turn into the living embodiment of them."
In March 2018, Kloss responded to the feud rumors about her and Swfit in a New York Times interview, "Don't believe everything you read." In 2018, Kloss reunited backstage with Swift at one of her concerts, and said in a Vogue's 73 Questions video that "Taylor and I are still really good friends."
Despite their apparent chumminess, eyebrows were raised again when Swift did not attend Kloss' wedding last October in Upstate New York. In reality, Swift was on the other side of the world—she had just begun the Australian leg of her Reputation world tour.
Swift did, however, like the wedding pic Kloss posted. Meanwhile, the model and husband Joshua Kushner are planning a larger celebration of their marriage in the spring, People had reported.
Watch:
Why Taylor Swift Skipped Karlie Kloss' Wedding
(Bravo and E! are part of the NBCUniversal family.)