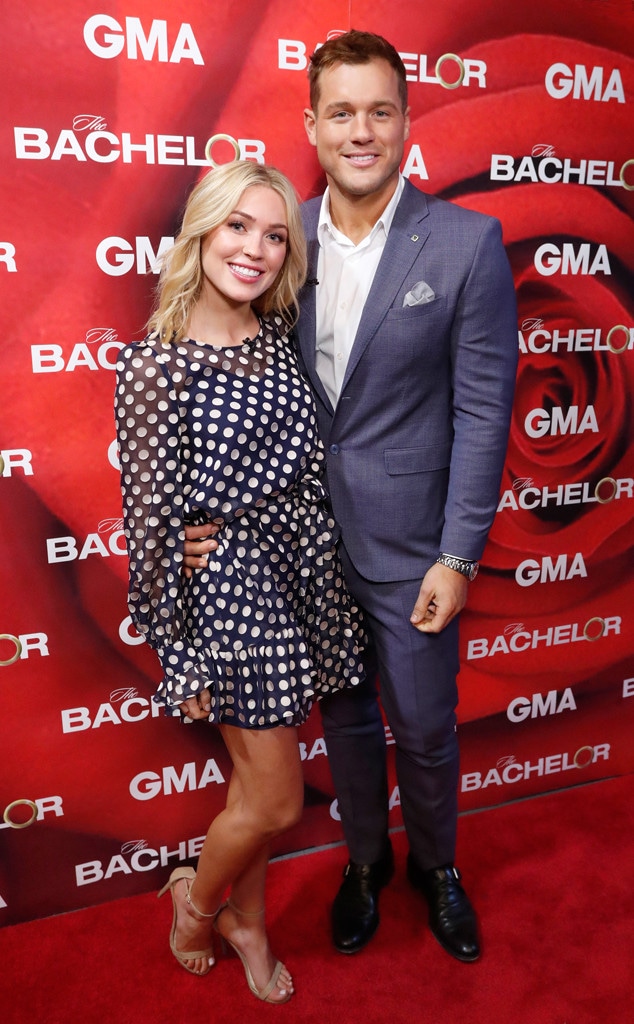 ABC/Lou Rocco
Many Bachelor Nation fans would agree that this season of The Bachelor was the most dramatic yet.
When Colton Underwood and Cassie Randolph announced their relationship to the world, sans an engagement ring, everyone gasped in shock. The audacity!
However, the reality TV star still snagged a massive diamond sparkler from the franchise's go-to jeweler, Neil Lane. Surprisingly, it was all thanks to Jimmy Kimmel.
On Tuesday's episode of Jimmy Kimmel Live!, Cassie left the show with a new accessory, despite the fact that Colton didn't drop down to one knee. The beautifully demure jewelry piece comes with a pretty penny, as it's estimated to retail for $25,000.
"In such a Neil Lane setting, this ring would probably retail for around $25k," Andrew Brown, President of WP Diamonds tells E! News.
As for the details on the dazzling rock? It's a "diamond and platinum set princess cut ring," Lane states in a press release sent to us. It's "just over 3 carats, with the center diamond accented by 162 round brilliant cut diamonds."
Lane continues, "The princess cut won't ever go out of style. A geometric shaped ring is a timeless option that's elegant while making a statement."
If the 23-year-old beauty isn't in love with that particular design, Jimmy gave his blessing that she could always "pick out a different one."
"It doesn't have to be that ring," the host said. "Go to a pawnshop and get loaded."
While the former football player has hinted that an engagement could be in their near future, they're taking things one step at a time.
"Our goal is to buy a house in Huntington Beach in the next year, but we probably won't move in together until we're engaged or married," he told People. "As much as I want her to live with me, it's a big step and something we both take very seriously."
Luckily for those who want to emulate Cassie and sport an engagement ring similar to her design, you can find Neil Lane diamonds on KAY Jewelers.