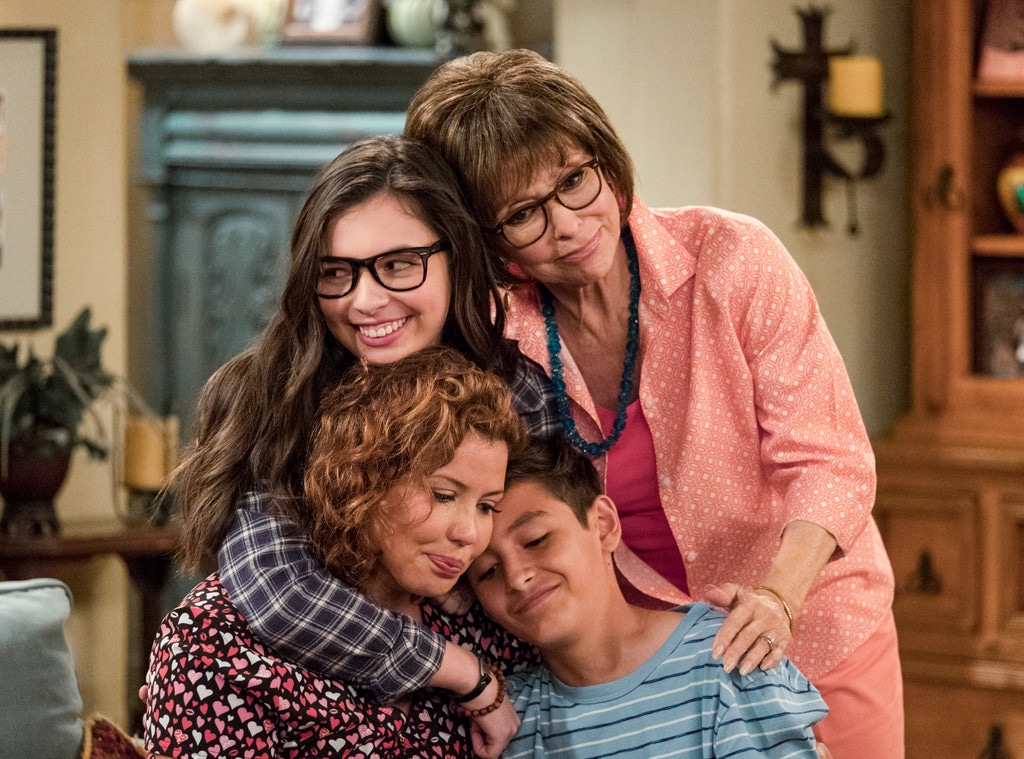 Netflix
Pour one out for Rita Moreno. Despite the best efforts of the One Day at a Time stars and executive producers, Netflix canceled the beloved sitcom after three seasons on the streaming service.
The reimagining of Norman Lear's classic sitcom of the same name was produced by Sony Picture, not Netflix.
"We've made the very difficult decision not to renew One Day At A Time for a fourth season. The choice did not come easily — we spent several weeks trying to find a way to make another season work but in the end simply not enough people watched to justify another season," Netflix said in multi-tweet statement on Twitter.
One Day at a Time starred Moreno, Justina Machado, Isabella Gomez, Marcel Ruiz, Todd Grinnell and Stephen Tobolowsky. Like the original, it followed a single mother, but the new series featured a Hispanic family. Gloria Calderon Kellett and Mike Royce developed the new take on the series. Lear and Brent Miller were on board as executive producers.
Guest stars over the three seasons included Brooklyn Nine-Nine stars Melissa Fumero and Stephanie Beatriz, Gloria Estefan, Danny Pino and Joe Manganiello.
In February, Calderon Kellett tweeted they met with Netflix and urged followers that more viewers were needed for the critically acclaimed show to survive. Looks like it didn't work.
"Last night, Netflix told us they were cancelling One Day at a Time.
"We had the time of our lives making this show. We worked with the best, most giving and talented cast, writers and crew ever, as well as the incomparable Norman Lear. So while our hearts are very heavy, they are also bursting with appreciation for this amazing experience.
"And for all of you. All of you who told us how much One Day at a Time means to you. We've worked on many shows, but never have we experience the outpouring of love, connection and support like we have with ODAAT.
"Along with our studio Sony, we will be exploring other places One Day at a Time can live, and with any luck we'll find one. Either way our three seasons will always exist and be there for you and for us.
"In the meantime we want to thank everybody who watched. We love you.
"Familia Para Siempre," Calderon Kellet and Royce said in a statement.
See what other shows that were canceled and finished on Netflix.