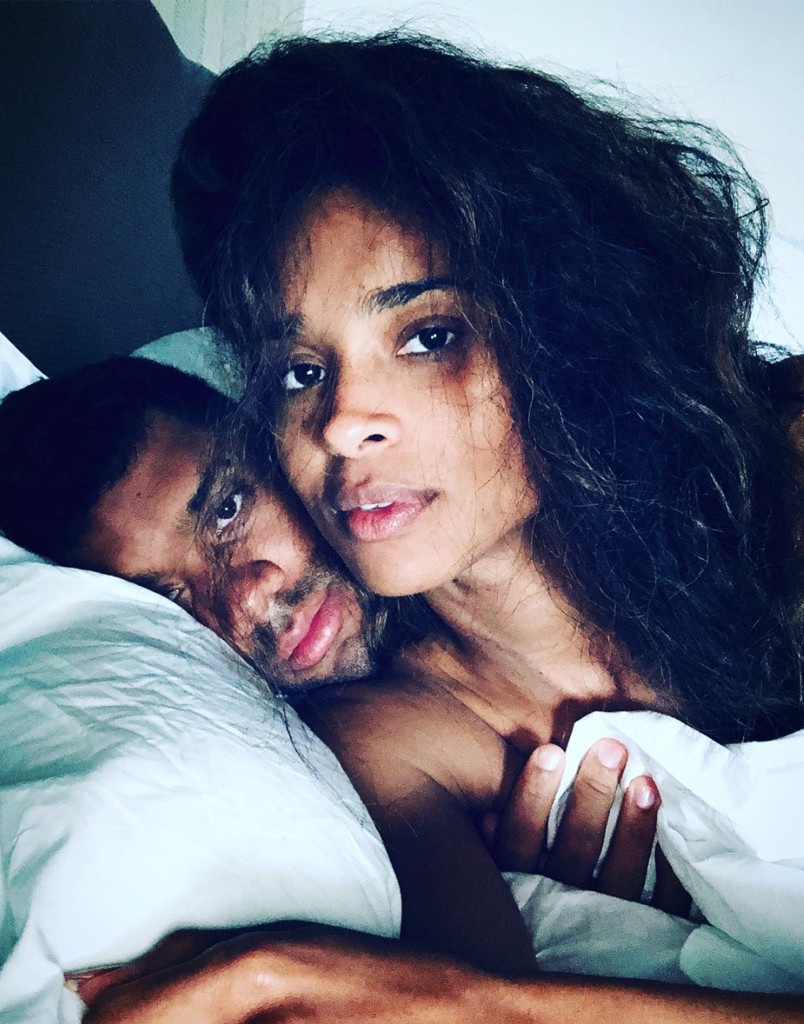 Instagram
A lot of prayer was involved when Ciara and Russell Wilson decided to abstain from premarital sex.
The 33-year-old singer and 30-year-old Seattle Seahawks quarterback wed in England in July 2016, four months after they got engaged and more than a year after they began dating for over a year. After they began their relationship, Ciara had said that she and Russell, a devout Christian, would abstain from having sex "until the deal is sealed," telling E! News that while it was "great challenge" to remain celibate, it allowed them to continue to build their friendship."
She talked about the no-premarital sex policy again in a recent interview with InStyle, published in its April 2019 issue.
"That took a lot of prayer," the singer said. "It was hard. I can't lie."
"I have to give credit to my husband for sharing those views," said. "It's awesome how it all worked out. We women think with our hearts and with our minds. When we see a guy, we envision what he's like and whether this could be something special. Guys see us from an exterior point of view—that's something I learned along the way as a woman...You shouldn't feel like you have to give your body away to get someone to like you."
In April 2017, nine months after they wed, Ciara gave birth to her and Russell's first child together, daughter Sienna Princess Wilson. She joined now-4-year-old brother Future Zahir Wilburn, Ciara's son with ex-husband and rapper Future.
"I want to have as many kids as I can," Ciara told InStyle. "My kids keep me young. They keep me active. They give me purpose. They just make it all make sense."