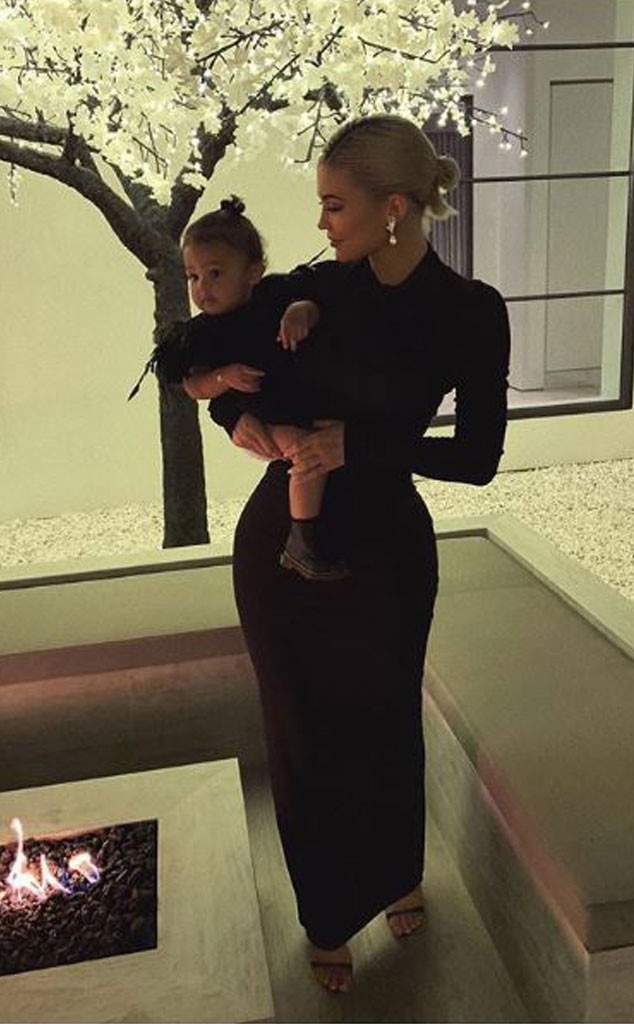 Instagram
Kylie Jenner didn't always know she wanted to name her daughter Stormi Webster.
The 21-year-old Keeping Up With the Kardashians star revealed the moniker she almost picked for her little one during an Instagram Live video on Tuesday.
At first, the makeup mogul was hesitant to share her other choices—noting she might "use those one day." However, she ultimately decided to let her fans in on one of her top picks.
"One name I will tell you guys, because I don't think I'm ever going to name my daughter this (another daughter), but I wanted to name her Rose."
The reality star said she didn't know why "Rose" was a contender but that she just "really liked that name."
"Shout-out to everyone named 'Rose,'" she said. 
This wasn't the only name she had on her list. The Kylie Cosmetics head said "Rose" was actually her third choice and that she had another name in the running. However, she didn't share her second choice.
"It was a very weird name," Kylie said, "but I love it. It just didn't work for her."
The young billionaire said she also considered the name "Storm" but wanted her daughter to have an "ie" at the end of her name—just like "Kylie."
"When I was pregnant, I used to call her 'Stormie'—when I would talk to her in my belly," she said. "It just always felt right."
While she said she had two names that she liked more, she felt like her baby girl "chose her own name" when she was born. 
"I just couldn't imagine any other name other than Stormi," she said.
As for dropping the "e," Kylie said she made the "last-minute" decision when she finalizing her daughter's birth certificate.
This wasn't the first time Kylie had spoken about Stormi's name. She also opened up about the topic during an interview with YouTube star James Charles. While she said her boyfriend Travis Scott "swears" he came up with the name, Kylie made it clear she's the one who deserves the credit.        
"I was just looking [at] nature names, like weather, like, Earth-inspired," she said at the time. "Willow was on there."
As for expanding their family, Kylie said she really doesn't know how many kids she'd like to have and that she doesn't have plans for another baby in the near future.