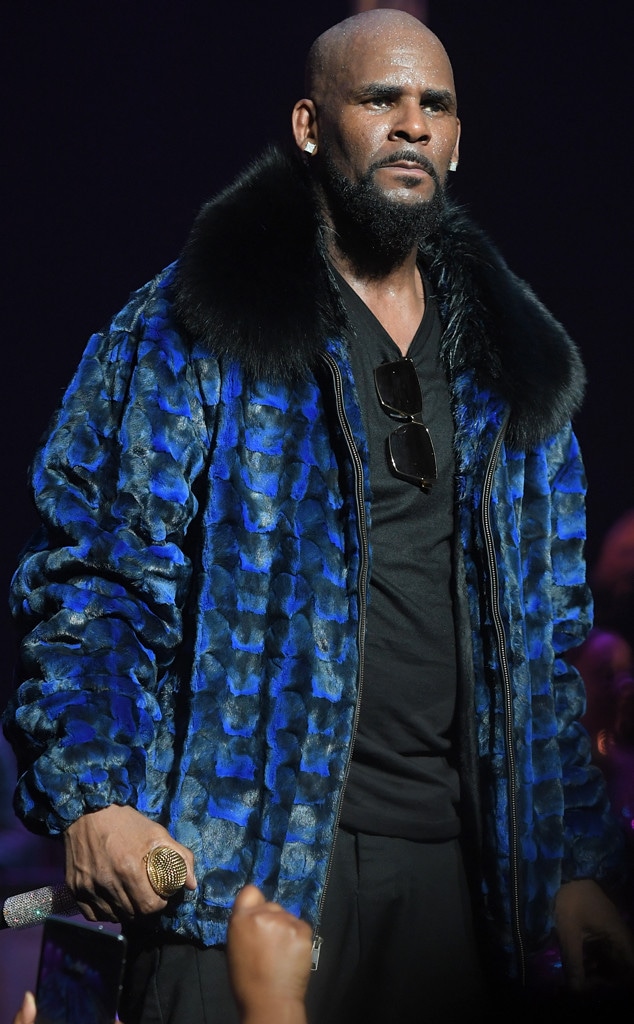 Prince Williams/WireImage
Chicago Police have responded to a call allegedly made at R. Kelly's apartment at Trump Tower.
The Chicago Police Department said in a statement obtained by E! News they received the call from the 400 block of North Wabash street at around 5:18 p.m. CPD's statement said, "Police received a call from an out of state anonymous caller stating that people at the location were going to carry out a suicide pact. Police on scene conducting a wellness check and it is not a bonafide incident."
Chicago Police Department spokesman Anthony Guglielmi later clarified the anonymous call came from California. He said officers then went to Kelly's apartment at Trump Tower. They were then met at the door by an attorney, who told them nothing happened and that nobody made a 9-1-1 call. Guglielmi said offers asked to enter the apartment but were denied entry. Because the officers did not have a warrant to come inside, they left.
Kelly's publicist called the reports "fake," telling E! News in a statement, "He's fine. He's getting ready [to] rehearse and sing some songs."
Guglielmi also tweeted, "18th district officers responded and this call is unfounded."
Guglielmi's tweet was in response to an account called Spot News, which first wrote about the call. "Trump Tower: a call of person threatening suicide. be advised, this call involves @rkelly," Spot News wrote.
Another Twitter user posted a recording from the police dispatch asking officers to check in at Trump Tower. The dispatch officer said a call came in from the National Trafficking Hotline and that it was "victims of R. Kelly" who were "planning to carry out a suicide pact."
In 2017, BuzzFeed News reported that Kelly was allegedly holding women in a "cult"-like atmosphere. These stories were magnified once again in large part to the Lifetime docu-series Surviving R. Kelly.
The "Ignition" rapper has been embroiled in a slew of legal problems and scandals as of late.
Kelly was arrested on March 6 after failing to pay $161,000 in back child support to his ex-wife Andrea "Drea" Kelly. They have three children together and he reportedly had not paid the required $20,000 a month payments since last year. He was released on March 9 after posting a $161,663 bond. A Cook County Sheriff's Department spokeswoman did not specify who made the payment.
Kelly's attorney Steven Greenberg defended his client after Kelly's release and spoke about the musician's future. 
"Of course he's concerned about his career—wouldn't you be concerned about your career? But he's going to go on, he's going to continue to make music, and he's going to perform if he can," Greenberg said. "That's going to be up to the judge. Does he think his career is over? No, absolutely not."
Before leaving the jail, Kelly reportedly said, "We are gonna straighten all this stuff out."
He recently sat down with Gayle King for an emotional interview where he insisted the stories and allegations against him were "not true."