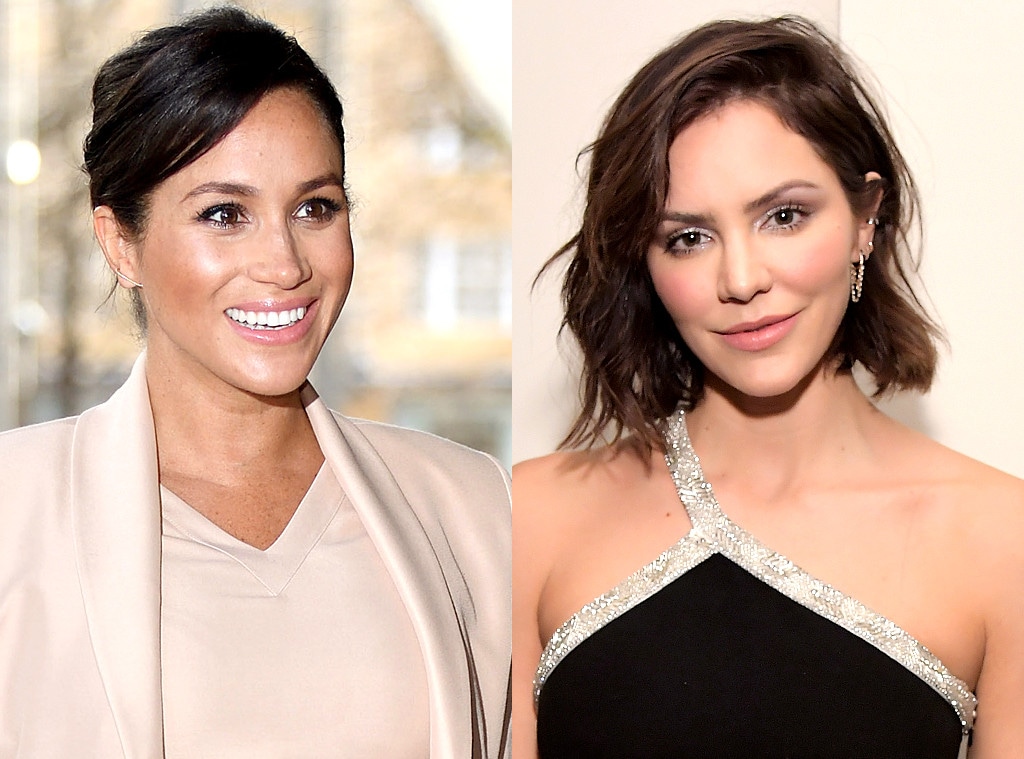 Karwai Tang/WireImage, Charley Gallay/Getty Images for Vanity Fair
Katharine McPhee will never forget one special classmate.
While the Hollywood actress has moved on from school books and recess, there's one familiar face who has made a lasting impression. Oh yes, we're talking about Meghan Markle.
While appearing on Good Morning Britain Tuesday morning, Katharine explained her connection to the Duchess of Sussex that further proves it's a small world after all.
"I went to school with Meghan Markle," she shared. "I was in middle school when she was in high school."
Katharine continued, "My sister was in her class, so they were the same age. She was always lovely and always talented and always put together."
Back in January, the actress took to Instagram and shared a throwback photo with the mom-to-be.
Instagram / Katharine McPhee
"Meghan and I did musicals together as kids," the caption read. "She grew up to be the Duchess of Sussex and I grew up to star on the West End, so same life if you ask me. #TBT."
While many enjoyed the childhood photo, there of course was one follower who just had to be sassy.
"She's just trying to bank on Meghan's fame. She just wants to be famous and rich," the user wrote. Katharine would later reply, "Yeah you're right. I've made so much money off this photo. Give me a break." Zing!
Ultimately, the 34-year-old is currently appearing in Waitress on the West End. And yes, Meghan is invited anytime.
"We did invite her, we're friends with other friends of hers so we're going to try to get her to come to the show," Katharine shared on the morning show via Daily Mail.
After visiting the Aldwych Theatre for a private visit to Tina: The Musical with Prince Harry, it's clear the royal couple enjoys a great performance and show. Perhaps we will see them after all.