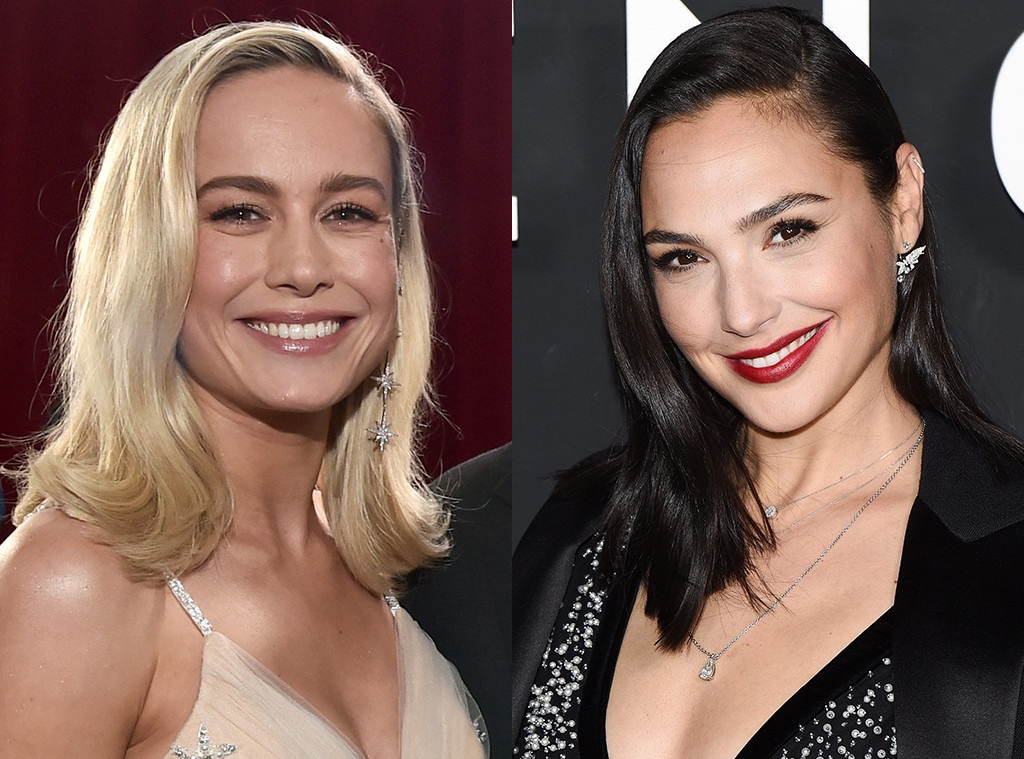 Getty Images
Now, this is what we call girl power!
Just days ago, Captain Marvel debuted in theaters, helmed by Brie Larson. The Marvel comic book adaptation is the first led by a female superhero in the Marvel Cinematic Universe, a milestone moment for the studios and Oscar winner. 
To make things even more impressive, over the weekend the film had the biggest worldwide box office debut for a female-led film, according to The Hollywood Reporter, surpassing 2017's Beauty and the Beast and Gal Gadot's Wonder Woman. The project also had the second largest opening for a comic book movie behind 2018's Avengers: Infinity War. Needless to say, a round of applause is absolutely necessary. Higher, further, faster, baby!
However, as Gadot made clear in a sweet social media message to Larson, it's not so much about competition as it is about supporting and celebrating one another—and the actress did just that for her fellow superhero. 
"I'm so happy for you sister! Congrats," Gadot wrote to the star over an image of their two characters arm in arm by Maxy Artwork. 
The artist was just as touched by Gadot's message.
"I make this kind of art to bring women together and show how important female leads are for us," she wrote on Instagram. 
That's something we can all agree on.