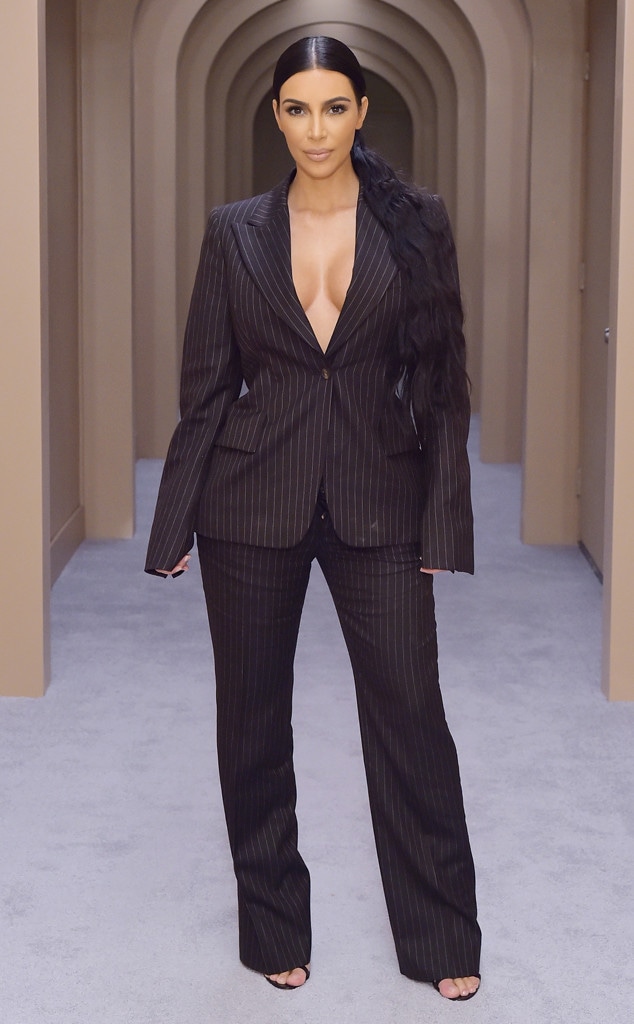 Stefanie Keenan/Getty Images for KKW Beauty
Kim Kardashian's criminal justice reform influences have reached new heights once again.
A source confirmed to E! News on Monday that the 38-year-old has agreed to pay five years of rent for Matthew Charles, a former inmate who was denied housing after being granted clemency. Charles posted the happy news to Facebook and revealed that Kardashian "heard about my situation" and was "moved" by it. She then decided to help him out in an "unbelievable" way.
"Kim did not do this for attention or publicity, but I had to share it, because it's to good not to, and my heart is about to burst with happiness, that I wish you to rejoice in this news with me," Charles wrote on the social media platform. "THANK YOU KIM KARDISHIAN-WEST and TRACY FOR THE LOVE SHOWN TO ME WHEN I WAS LOCKED UP. AND NOW THAT I'M FREE.. MY HEART IS ENLARGED."
According to the Nashville Tennessean, Charles was released on Jan. 3 as a part of President Donald Trump's First Step Act.
He was initially sentenced to 35 years in prison in 1996 due to drug trafficking charges. He was released in 2016 for a brief period of time due to the Fair Sentencing Act which "eliminates the five-year mandatory minimum prison term for first-time possession of crack cocaine." The law also increases the amount of crack cocaine "required for the imposition of mandatory minimum prison terms for trafficking."
Charles ultimately returned to prison in 2018 after an appeals court overturned a judge's initial ruling on letting him go.
In the months following Charles' release, he reportedly has been staying with a friend and has been working. He even attended the State of the Union in February. His application for an apartment complex, however, was denied on March 7. 
Kardashian's assistance is just the latest in her lengthy criminal justice reform résumé. On Jan. 28, the KKW Beauty founder traveled to Sacramento, Calif. where she lobbied for reform in the State Capitol building. Assemblyman Kevin McCarty said in a statement, "Ms. Kardashian West's visit to the state Capitol was to advocate for criminal justice reforms, and issues related to women who are incarcerated."
She even shared a picture on Twitter from the big day and called it "great."
Kardashian also became one of the loudest and most influential voices on behalf of Alice Johnson, who was sentenced to life in prison without the possibility of parole. She was reportedly a first time nonviolent drug offender, and Kardashian went to great lengths to ensure Johnson received clemency. Kardashian traveled to Washington, D.C. in May where she met with President Trump and felt "very inspired," a source said at the time. She met with Ivanka Trump as well as her husband and senior advisor Jared Kushner.
Nathan Congleton - NBC News/TODAY
Johnson was granted clemency on June 6 and freed hours later. The two women shared an emotional phone call that day that the reality TV star will surely never forget. Johnson and Kardashian finally met face-to-face about a week later in Alabama. They reunited again in October.
"It became this mission that I just didn't want to give up," Kardashian explained during a Today interview with Hoda Kotb. Johnson was also present and admitted she had no idea who the beauty mogul was before all of this. 
"I did not know her name," Johnson said.