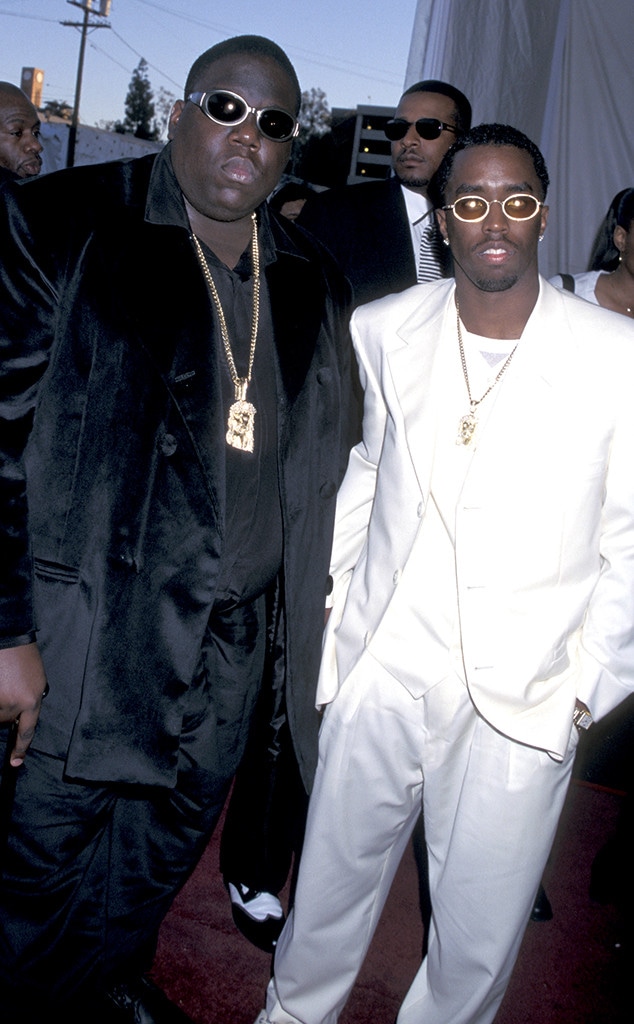 Jim Smeal/WireImage
Sean "Diddy" Combs took to Instagram on Saturday to pay tribute to his late friend and fellow rapper the Notorious B.I.G., twenty-two years after his murder. 
The East Coast "Big Poppa" rapper, who also went by Biggie Smalls and whose real name is Christopher Wallace, was shot dead at age 24 as he was riding in a vehicle leaving a music industry party at the Petersen Automotive Museum in Los Angeles in 1997. His killer was never found. Diddy had attended the same party and the two left in separate vehicles at the same time with their entourage.
"There will NEVER be another," Diddy wrote on Instagram, alongside a photo of him and Biggie at an outdoor gathering. "The GREATEST RAPPER OF ALL TIME. Today we celebrate and honor you king. Love and miss you!!!!!!!!! Happy Biggie Day!"
Diddy had shared the same photo in October 2017, writing, "#BROTHERS."
"I'm just waking up but I would like to say to the world, Happy Biggie Day! Happy Biggie Day! Brooklyn lick some shots! New York, play that Biggie all day," Diddy said. "And to the new generation, if you've never listened to the Ready to Die album, do yourself a favor, go listen to that today."
Instagram / Sean "Diddy" Combs
He then posted videos of him dancing on a yacht to Biggie's "Party & Bulls--t."
Diddy also congratulated Biggie's son CJ Wallace for launching a new cannabis brand, Think BIG, which honors his father.
Biggie is also survived by a daughter, T'yanna Wallace.
Over the years, there have been many conspiracy theories about Biggie's death, which involve members of the hip hop world, which cite longtime rivalries between East and West Coast rappers. Many people have speculated that Biggie's death was an act of revenge for the killing of rival rapper Tupac Shakur, who was gunned down in Las Vegas six months prior.
The FBI investigated Biggie's killing and closed the case in 2005. In 2011, the FBI released records from their inquiry, which revealed that sources wouldn't talk to LAPD investigators about Wallace's death because they thought there was internal corruption at the force, Time magazine said.
The outlet said the investigation also showed that although there was no proof of their involvement, several officers on duty at the party Smalls was leaving at the time of his death were also employed by rival record label Death Row Records as security officers, which marks a violation of LAPD policy.