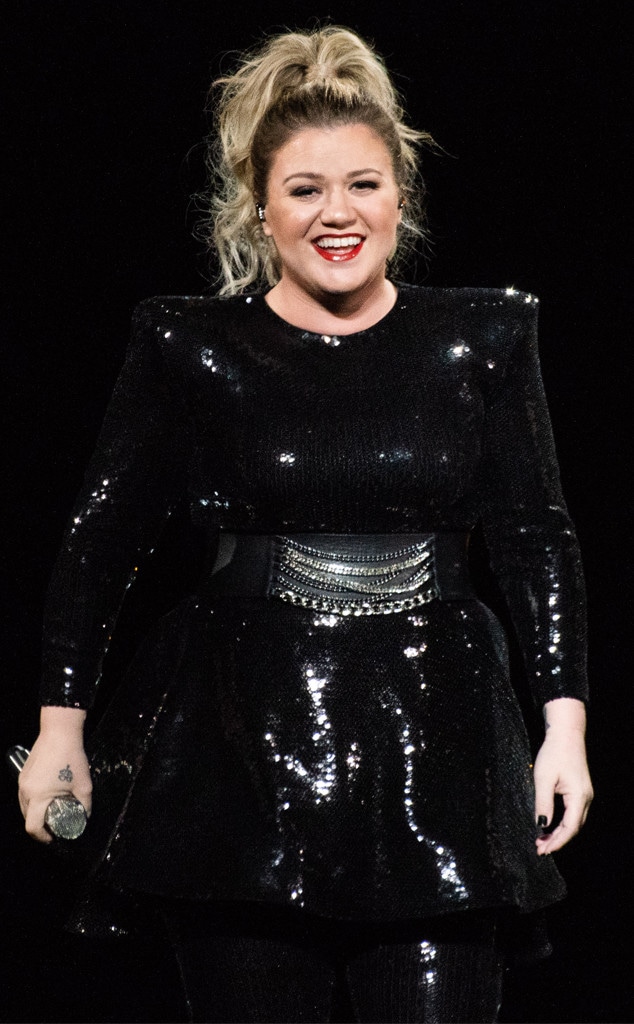 imageSPACE/Shutterstock
Anything you can sing Kelly Clarkson can sing better!
As The Voice coach continued her Meaning of Life tour Thursday evening at the Nassau Coliseum in Long Island, New York, fans were treated to a very special cover.
While appearing on Facebook Live during her "Minute & A Glass of Wine" section of her show, Kelly decided to cover not one but two songs.
"I couldn't go everywhere so I thought it would be cool if we go live every show and I do a different song every show in this portion," she explained to the crowd. "We try to keep a part of the show fresh that is just for you all. Every show we do a different song and every show I've done I've literally picked a completely different genre but that's because I just really love music."
Kelly continued, "I've been looking really forward to this. I'm a big huge fan of all three artists we're about to cover. I did this mashup because I find myself singing along to different songs to their songs."
Without further ado, can we get a rendition of Cardi B's "Be Careful" and Post Malone's "Better Now?" Let's throw in some "Ex-Factor" from Lauryn Hill too. 
Based on the Facebook video, the crowd quickly fell in love with the rendition. And the fact that Kelly went barefoot for the performance—and enjoyed a sip of wine—only makes us admire her even more.
"This is my favorite part of the show," Kelly explained. "I was so looking forward to this because I can't get everywhere and that really bums me out just because of my schedule. I have a lot of jobs."
Kelly's latest tour also including opening acts Brynn Cartelli and Kelsea Ballerini.                     
And for those still hoping to see all talented performers live, there's still a chance! Kelly is hitting the road for the rest of the month including stops in Baltimore, Cleveland and Indianapolis. Find out a complete list of dates on her website now.