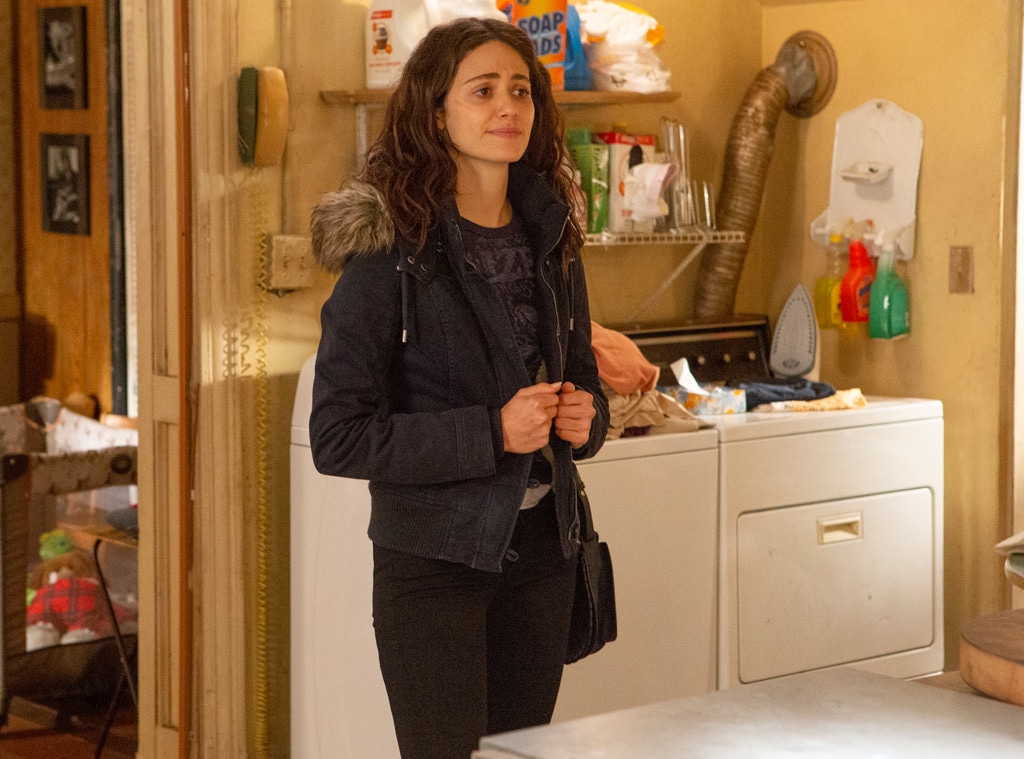 Showtime
A check for $100,000 set Fiona Gallagher free. The season nine finale of Shameless, titled "Home," marked the last for Emmy Rossum's character Fiona. Fitting, since the penultimate episode of the season was titled "Lost" and featured the character still trying to land on her feet after a serious of setbacks. So, what happened to Fiona? Warning, spoilers follow.
The episode, while Fiona's last, remained very much an ensemble installment. Throughout the episode, Fiona sensed she was no longer needed as the mother hen, the kids are growing and Debbie (Emma Kenney) is stepping up. Her court case for punching a woman who called the cops on Liam's lemonade stand was dismissed with a $2,500 and time served. There was nothing holding her back thanks to the buyout she got from Max in the plot of land she invested in. With no charges holding her back, and no real job or future in Chicago, what's Fiona to do?
"You seem like a smart girl, Fiona, time to leave this Southside hoodrat crap behind you and get on with being an adult," Fiona's lawyer told her.
She went to see Ian (Cameron Monaghan) in prison and voiced her plan: She's going to leave. Where is she going to go? "Somewhere near the equator. I'm sick of winters, ice and sleet and freezing my ass off," she said.
Ian was the first person she told, and he wasn't going to hold her back. "You should go. You should get the f--k out. You deserve it. You should go as far away as you can," he told her during the prison visit.
"Go. Go as far away from here as you can and don't ever look back, OK? I'll always be here for you. Always," Ian told her.
Back at home, Debbie and Lip (Jeremy Allen White) caught her packing. They all accepted her desire to leave and encouraged it. Lip planned a party, but Fiona decided to leave while they gathered supplies.
"Well, I'll see you around," she told Frank (William H. Macy).
"You did a good job…you stepped in and helped. Thanks," Frank told her.
"Helped? I did it all, Frank," she said.
"Well, if that helps you sleep better," Frank replied.
"See you around, Frank," she said.
"I doubt it," Fiona said.
Her parting gift to Debbie, the new matriarch of the Gallagher family? A check for $50,000.
Where did Fiona get off to? That remains to be seen.
Shameless will return for a 10th season on Showtime.