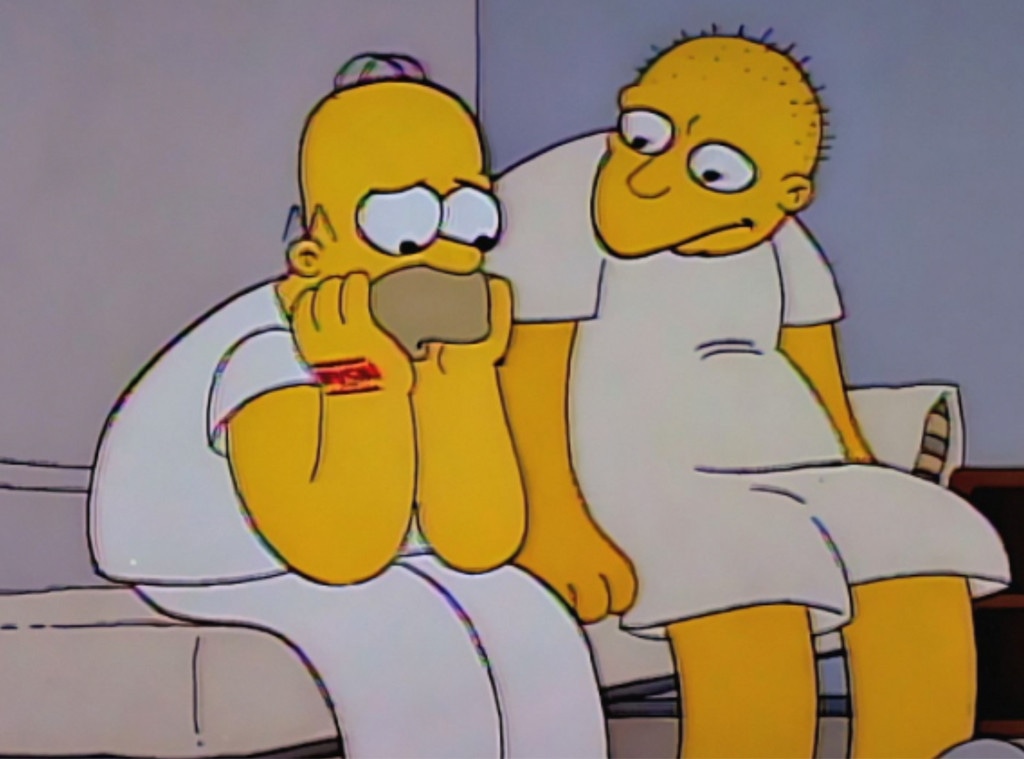 Matt Groening/Fox
The Simpsons is taking a stand. Producers of the long-running animated comedy on Fox are pulling the acclaimed episode "Stark Raving Dad" from rotation due to its Michael Jackson ties.
"It feels clearly the only choice to make," executive producer James L. Brooks told The Wall Street Journal.
The fan-favorite season three episode featured the uncredited voice of Jackson as Leon Kompowsky, a man Homer meets in a mental institution. Leon claims to be Jackson and he comes to live with the Simpson family. Leon eventually helps Bart provide Lisa with a birthday present, the song "Happy Birthday, Lisa." However, that wasn't Jackson singing in the season three episode from 1991.
"This was a treasured episode. There are a lot of great memories we have wrapped up in that one, and this certainly doesn't allow them to remain," Brooks told WSJ.
The episode will be removed from syndication, from FXX's on-demand service and any future DVD reissues.
The move comes after HBO aired the bombshell documentary Leaving Neverland. The two-part, four-hour special featured Wade Robson and James Safechuck detailing allegations of sexual abuse at the hands of Jackson.
The Simpsons news comes after Jackson's music was pulled from some radio stations.
See what other shows have banned or postponed controversial episodes below.