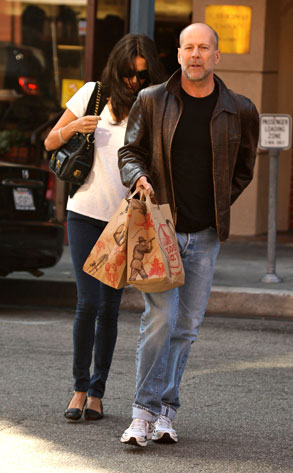 Ghost/Fame Pictures
Bruce Willis didn't go the whole nine yards on this one.
The actor is being sued by a production company that claims Willis just walked off the set of a $20 million movie he was supposed to direct, leaving his financiers high and dry.
Willis signed on to helm the indie pic Three Stories About Joan, starring Owen Wilson and Camilla Belle, for Foresight Unlimited for a fee of $196,404, according to the suit filed today in Los Angeles Superior Court and obtained by E! News.
Giving no rhyme or reason, Willis one day "abruptly and without notice terminated his services as director for personal reasons and walked off the set," the complaint states.
Foresight wants at least $4 million in damages from the Die Hard star.