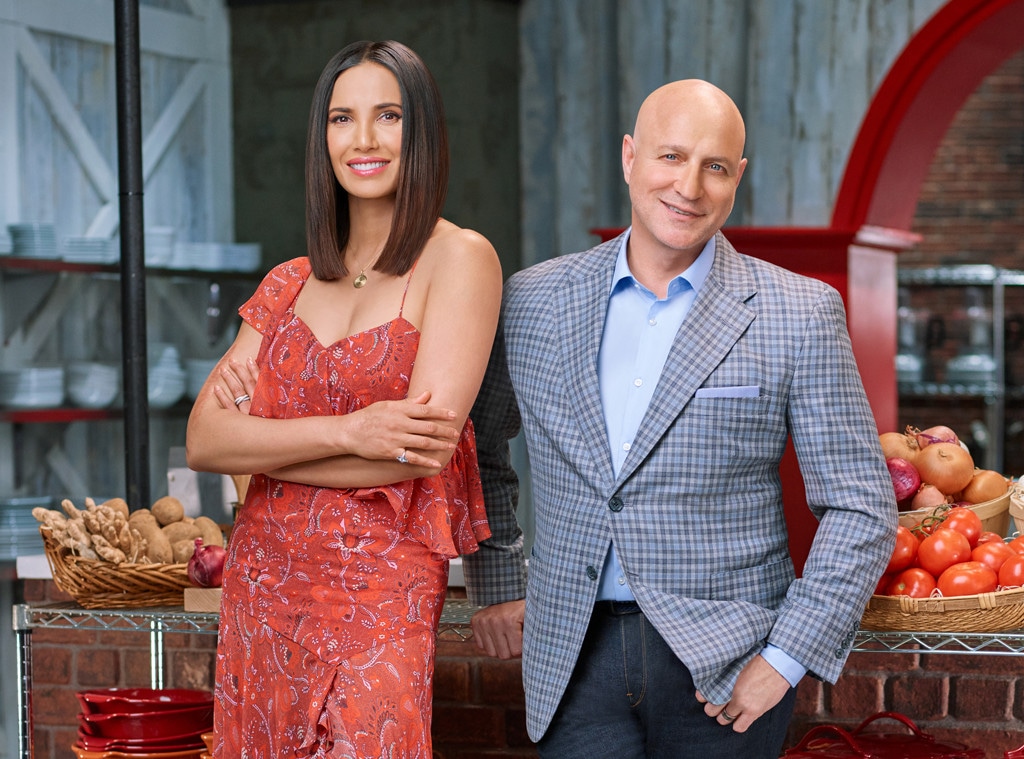 Bravo
Top Chef: Kentucky has just four contestants as of the Thursday, March 7 episode and we need to take a moment to marvel: It's three women and a black man.
Eric Adjepong, Sara Bradley, Kelsey Barnard Clark and Michelle Minori are all that remain of the 15 contestants (18 if you count Brother Luck, Carrie Baird and Jim Smith who were involved in Last Chance Kitchen) who put their knives to good use throughout season 16.
With just one more round before the finals, Top Chef: Kentucky could have an all-female final competition.
In "The Tase of Macau," airing Thursday, March 7 at 8 p.m. on Bravo, the four contestants must cook with the world's smelliest fruit, durian. The fruit is a delicacy in Macau. However, can host Padma Lakshmi and guest judge Abe Conlon handle the last Quickfire of the season?
Then, after getting a tutorial in traditional cuisine of Macau, the chefs are joined by family members from home. In the elimination challenge, they're tasked with blending their own heritage with Chinese flavors.
See below for a breakdown of the contestants and their wins.
Top Chef airs Thursdays, 8 p.m. on Bravo.
(E! and Bravo are both part of the NBCUniversal family.)