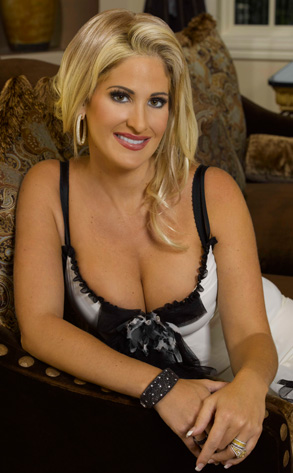 BRAVO/Virginia Sherwood
Kim Zolciak-Biermann is having an image crisis—with the guy who used to be responsible for her image.
The Real Housewives of Atlanta hausfrau has been sued for breach-of-contract by her publicist, whom she is simultaneously trying to restrain via a court order.
Per TMZ.com, Zolciak has filed a request for a protective order against her former rep, Jonathan Jaxson, in which she accuses him of using the website KimZolciakOnline.com to sabotage her. The brash blonde claims Jaxson changed the password and security settings so she couldn't access the site and then posted a littany of lies about her.
But according to Jaxson's camp, it's Zolciak who needs a lesson on how to place nice with others.
"Jaxson is in fear for his safety and has filed a police report with the Atlanta Police Department after threats were made concerning his well-being by Ms. Zolciak," a rep for Jaxson tells E! News.