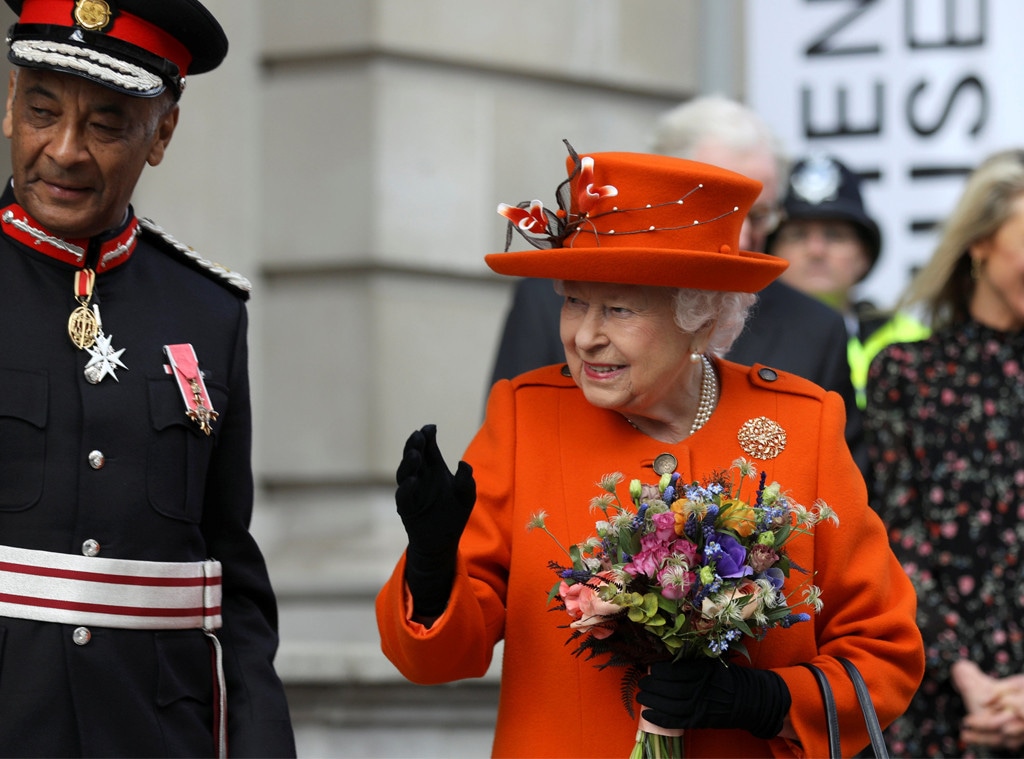 Simon Dawson/PA Wire
Welcome to Instagram, Queen Elizabeth II!
Her Majesty took to the social network via an iPad on Thursday to publish her first post on The Royal Family's account.
In her Instagram debut, The Queen opened up about her visit to the Science Museum in London and shared a picture of an old letter sent to Prince Albert from mathematician and inventor Charles Babbage. 
"Today, as I visit the Science Museum I was interested to discover a letter from the Royal Archives, written in 1843 to my great-great-grandfather Prince Albert," she explained. "Charles Babbage, credited as the world's first computer pioneer, designed the 'Difference Engine', of which Prince Albert had the opportunity to see a prototype in July 1843. In the letter, Babbage told Queen Victoria and Prince Albert about his invention the 'Analytical Engine' upon which the first computer programmes were created by Ada Lovelace, a daughter of Lord Byron. Today, I had the pleasure of learning about children's computer coding initiatives and it seems fitting to me that I publish this Instagram post, at the Science Museum which has long championed technology, innovation and inspired the next generation of inventors."
She then signed off, "Elizabeth R."
During her visit to the museum, Her Majesty formally opened the new Smith Center and announced the opening of a new exhibit about communications intelligence called Top Secret, which is set to debut this summer. She also watched schoolchildren play with robots and learned about various computer coding programs.
The Queen's post came just a few days after Buckingham Palace, Clarence House and Kensington Palace published guidelines for engaging with the royals via their official channels. Per the Palaces, the guidelines were established to "help create a safe environment" on their social media accounts. The announcement came after reports started spreading that Kate Middleton and Meghan Markle had been feuding—leading many to take sides and post hurtful comments about the duchesses.
Hopefully, we'll see more Instagram posts from The Queen soon.