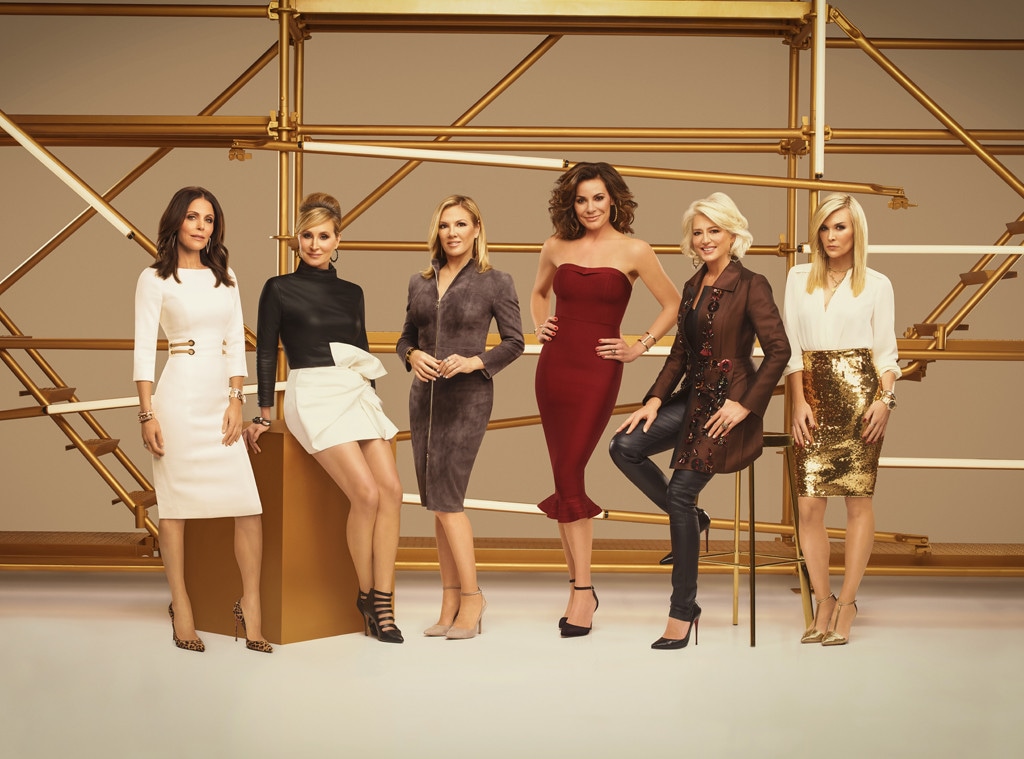 Bravo
When viewers last checked in on Bravo's The Real Housewives of New York City, the ladies were assembled for a tense season 10 reunion sans Luann de Lesseps, who had checked back into rehab following a series of headline-making events, including getting sued by her own children. At the reunion, Bethenny Frankel updated her costars about her complicated relationship with Dennis Shields. "I'm OK with it being totally gray," Bethenny said.
And in the months between the reunion and when season 11 started filming, everything changed. Dennis passed away and Luann exited rehab. The ladies of the Big Apple wasted no time in putting the "real" in Real Housewives.
Bethenny made no secret she was struggling with her grief. In a scene at her Hamptons house, she told friends her wrote Dennis a letter following his passing and daughter Bryn wanted to send him a text as well. Bryn said, "We miss you," and asked Bethenny if she thought Dennis got the texts.
"I've never in my life experienced this moment, this feeling, this hysteria," Bethenny said in a teary confessional. "Time is healing the wounds a little more than I thought, it's going faster. And then I feel guilty, like how could you be having fun when Dennis is dead. But I'm trying to do what he would want me to do."
Over in the Countess land, Luann explained the lawsuit with her family really sent her over the edge. She said she fell in love with a house in Upstate New York, couldn't get the required loan, so she went to sell her house in the Hamptons, but "the children didn't like that very much."
"They stopped me with their father by putting a hold on it, legally, that really was upsetting to me, and so that kind of threw me off the rails and I had a relapse and had to go back to rehab," Luann said.
Now, she's in AA meetings in the Hamptons and goes every day, she said.
"I can't slip again," she said. "Going back to rehab for a second time, I was not proud of myself. I failed."
Meanwhile, Ramona Singer prepared to sell her apartment and hit on her gay realtors and swimming instructor, Sonja Morgan is in a new apartment near Central Park with taped up towels instead of curtains, Tinsley Mortimer is driving Scott's car around New York and Dorinda Medley continued feuding with the Countess.
"At this moment we're just in a place where we need a minute," Dorinda said. Viewers last saw them at Luann's cabaret show where Dorinda repeatedly yelled, "JOVANI!" at her while on stage.
The Real Housewives of New York City airs Wednesdays, 9 p.m. on Bravo.
(E! and Bravo are both part of the NBCUniversal family.)