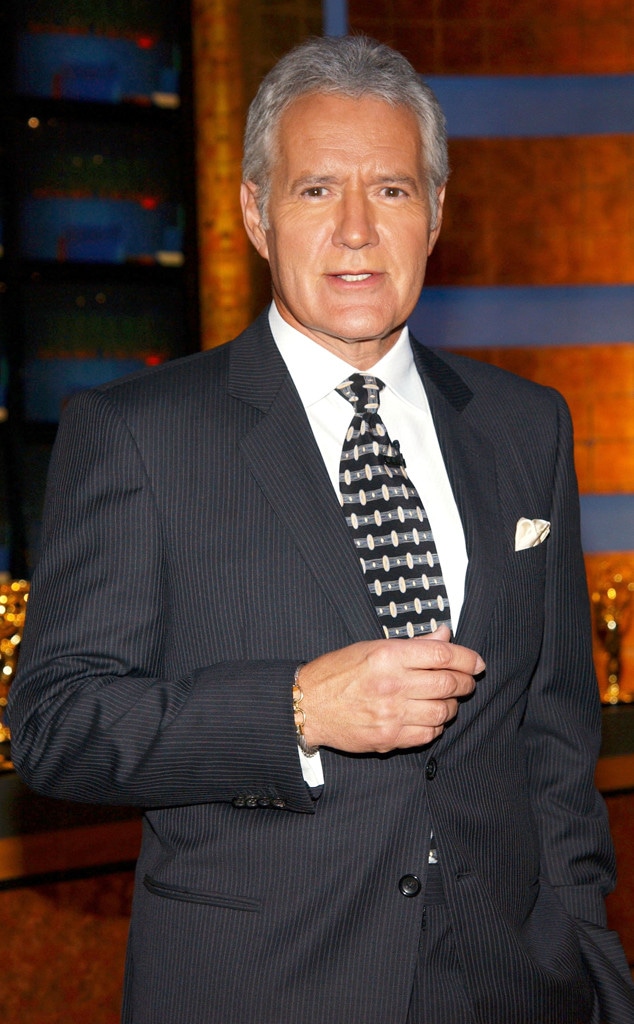 Picture Perfect/Shutterstock
Alex Trebek's friends and colleagues are coming out in full force to send their well wishes to the beloved Jeopardy! host.
Trebek revealed in a video on Wednesday that he was diagnosed with stage 4 pancreatic cancer. The 78-year-old spoke to the camera in his same game show tone that has made him one of the most revered hosts out there.
He said he wanted to make a public statement via video in order to stay true to "my longtime policy of being open and transparent with our Jeopardy! fan base."
"I'm going to fight this. I'm going to keep working," he said to the camera.
Trebek explained that the "prognosis for this is not very encouraging," but he's hoping to beat the odds.
He continued, "And with the love and support of my family and friends and with the help of your prayers also, I plan to beat the low survival rate statistics for this disease."
In pure Trebek form, he quipped at the end of the video, "Truth told, I have to! Because under the terms of my contract, I have to host Jeopardy! for three more years! So help me."
Many of his fellow television colleagues heeded his calls for help. Trebek was immediately swarmed with positive and loving messages on social media about his influence on TV and people's lives as a whole.
Trebek has been at the helm of the show since 1984 and his current contract runs until 2022.
Jeopardy! record holder Ken Jennings wrote on Twitter, "One thing I know for a fact: Alex is very aware of how much he means to millions of people, and how we will be pulling for him...I hope that's a comfort."
Jennings said in a subsequent tweet, "And I hope some very good L.A. oncologists are getting ready to have their mispronunciations corrected."
Tournament of Champions winners Alex Jacob and Buzzy Cohen paid tribute to the host as well as celebrities like Chris Harrison, Ike Barinholtz, Pat Sajak and more.
Our thoughts go out to Trebek and his family at this time.