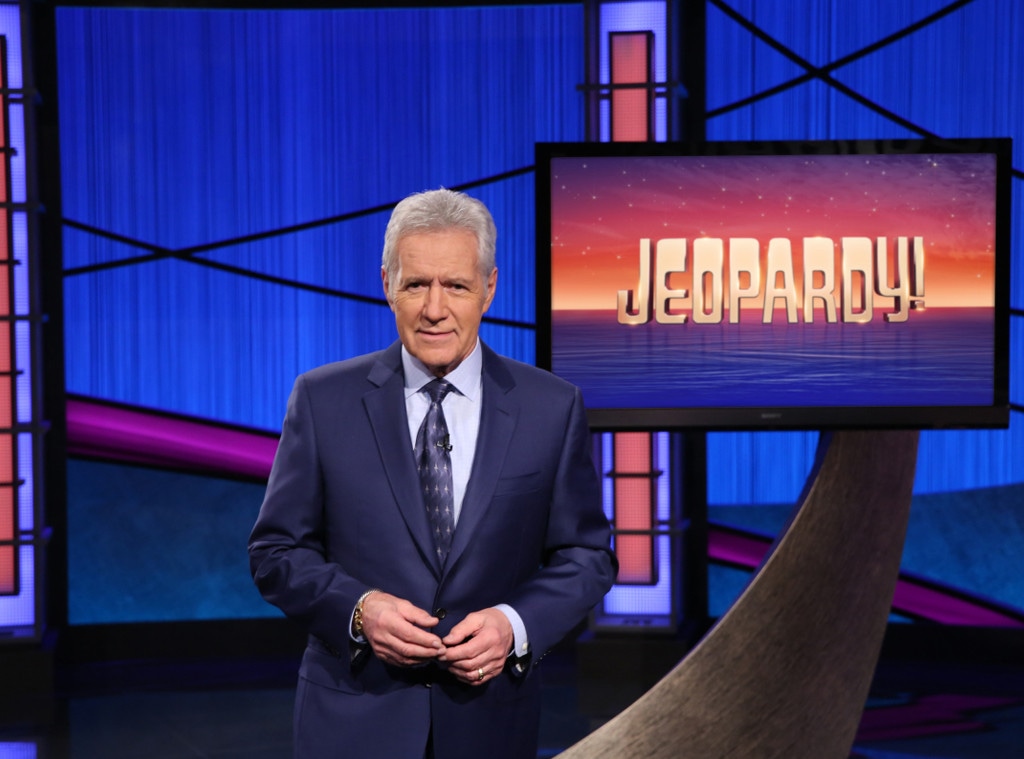 CBS Television Distribution
Alex Trebek has been diagnosed with stage 4 pancreatic cancer, the longtime Jeopardy! host shares in a video clip.
"I'm gonna fight this," he says pointing at the camera. "I'm gonna keep working, and with the love and support of my family and friends and with the help of your prayers also."
He continues, "I plan to beat the low survival rates statistics of this disease. Truth told, I have to. Because under the terms of my contract I have to host Jeopardy! three more years!"
Closing his statement, Trebek says, "So help me, keep the faith and we'll win. We'll get it done. Thank you."
Last October, the Canadian-American TV personality signed a contract to host the game show until 2022. However, TMZ reports Trebek plans to finish out the current season of the game show, but "anything beyond that is up in the air."
Many fans are flooding Twitter with moving messages in light of the 78-year-old star's announcement.
Most tweets read, "We love you, Alex" from fans. For those who knew the game show host, their messages are deeply personal.
Wheel of Fortune host, Pat Sajak, wrote, "The Sajak family is deeply saddened to hear of Alex Trebek's struggle with cancer. Our hearts go out to him and his family. But there is no one I know who is stronger and more determined, and I would never bet against him. We, and the entire country, are pulling for you, Alex."
Ken Jennings, who holds the record for the longest winning streak on Jeopardy!, posted, "I've said this before but Alex Trebek is in a way the last Cronkite: authoritative, reassuring TV voice you hear every night, almost to the point of ritual."
The Bachelor host Chris Harrison also took to Twitter to send his prayers.
"Thinking and praying for fellow game show host and absolute legend Alex Trebek as he starts his fight with pancreatic cancer. God's speed my friend."
Last January, the 78-year-old star was recovering from brain surgery.
"Some of you may have heard by now that during the holiday break, I had a slight medical problem," Alex said in video. "Subdural hematoma: Blood clots on the brain caused by a fall I endured about two months ago."
He continued, "Surgery was performed. After two days in the hospital, I came home to start recovery."
At the time, Jeopardy! halted filming until the TV personality was ready to return to work.
The Canadian-American TV host has been part of the long-running game show since its revival in 1984. Along with Jeopardy!, he's hosted several game shows, including The Wizard of Odds, High Rollers, Battlestars, To Tell the Truth, Double Dare and Classic Concentration.
Our thoughts and prayers are with Trebek and his family during this time.