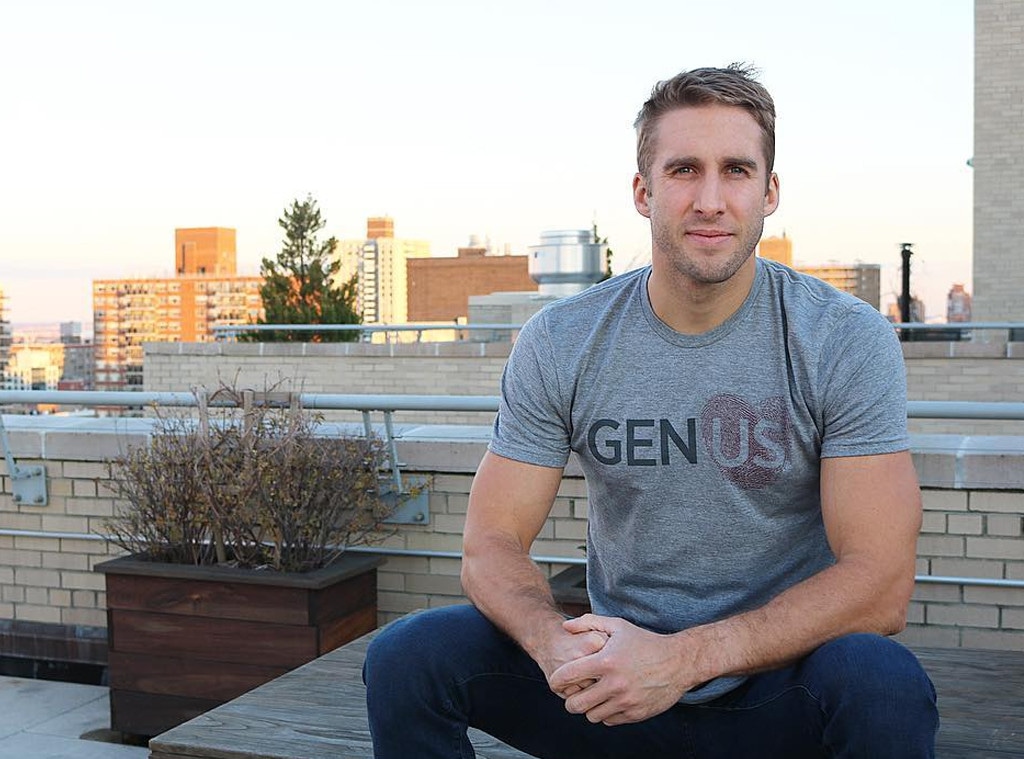 Instagram
Attention any and all producers of Bachelor Nation: We may have just found your next leading man.
As Colton Underwood prepares to deliver his final rose this week, speculations continues as to which lucky lady will become The Bachelorette.
But we here at E! News are looking even further into the future.
Perhaps it's never too early to start talking about who will be named the next Bachelor. May we present a case for the newly single Shawn Booth?
At 31 years young, the businessman and BOOTHCAMP gym founder first grabbed the attention of ladies across the country when he appeared on season 11 of The Bachelorette where he won over Kaitlyn Bristowe's heart.
Fast-forward to today and the fitness buff is totally single and maybe ready to mingle.
"Shawn would make an incredible Bachelor. He's one of the most handsome men I've ever met in my entire life and he has this aura about him when he walks into a room," longtime friend Jared Haibon shared with E! News exclusively when celebrating the launch of his new children's book with Ashley Iaconetti. "He has this certain warmth and he's very approachable. It's a great balance that he has. He would make such a great Bachelor because the women—literally night one—would fall for him. There would be so much drama because they would want Shawn so badly."
Dave Kotinsky/Getty Images for New York Sports Clubs
Furthermore, Shawn already has an endorsement from one of ABC's most beloved Bachelors. Oh yes, we're talking about Ben Higgins.
After filming a new episode of his iHeartRadio podcast titled Almost Famous, Ben couldn't help but express his support at the idea.
"He's everything they want for a Bachelor. He's good looking, he's kind and he wants to find somebody," Ben shared with E! News. "He's incredibly ready for partnership. That whole interview just felt like a guy who was saying, 'Hey, this hasn't worked. I have no grudges against it but I want to find someone very bad.'"
That interview came this past January or roughly two months after Shawn and Kaitlyn publicly confirmed their breakup.
In a special Almost Famous: In Depth podcast episode, Shawn held back tears as he opened up about the split and his new reality.
"Not only were we engaged, but it's like, man, I lost my best friend, too," he explained. "Everything we've had, everything we've been through—we were this team and we got through a lot of stuff together, but then just like in an instant it's all gone, so it's just trying to move on from that and then stay positive about it and not let the outside noise take you down too much."
During the candid discussion, Shawn also touched on Kaitlyn's new relationship with The Bachelorette's Jason Tartick.
At first, the romance "kind of makes me question everything that we've had." But at the same time, Shawn acknowledged that it helped him move forward.
"It also helps me to move on knowing that maybe we weren't right for each other and that I will find somebody down the road that will also make me happy," he shared.
Since his breakup was made public, Shawn has developed a closer bromance with Eric Decker. In fact, they recently enjoyed a vacation to Mexico with friends.
From the looks of Instagram, Shawn may just be in the best shape of his life as he motivates clients at his Nashville gym. And perhaps an added bonus is the fact that he has support from some surprising faces.
"I don't know if anyone deserves to be the next Bachelor," Nick Viall shared with E! News before an "Almost Famous" taping at Malibu Country Mart's Planet Blue. "But I think I'd watch him."
Now the question is: Could this actually happen? Your guess is as good as ours. It's far too soon for ABC to make any decisions. After all, we haven't even met all the male contestants from the next season of The Bachelorette.
And there's also that fact that Shawn may have zero interest in signing up for reality TV again.
"I don't think he'll ever do the Bachelor franchise again—sad to say—because I wish #ShawnForBachelor was trending," Jared shared with E! News. "He's such a good man that he deserves it. I love Kaitlyn and I love Shawn. Kaitlyn is very happy with Jason right now. I'm very happy for her. I want Shawn to be happy too."
As for Ashley I, she's all about Shawn finding love again. But does it really have to be on national TV?
"I think let's hook Shawn up with someone really hot off camera," she shared with E! News after celebrating Lucy & Clark: A Story of Puppy Love. "Shawn can get someone in real life. We don't have to put it out there for everyone to see."
The Bachelor airs Monday night at 8 p.m. only on ABC.