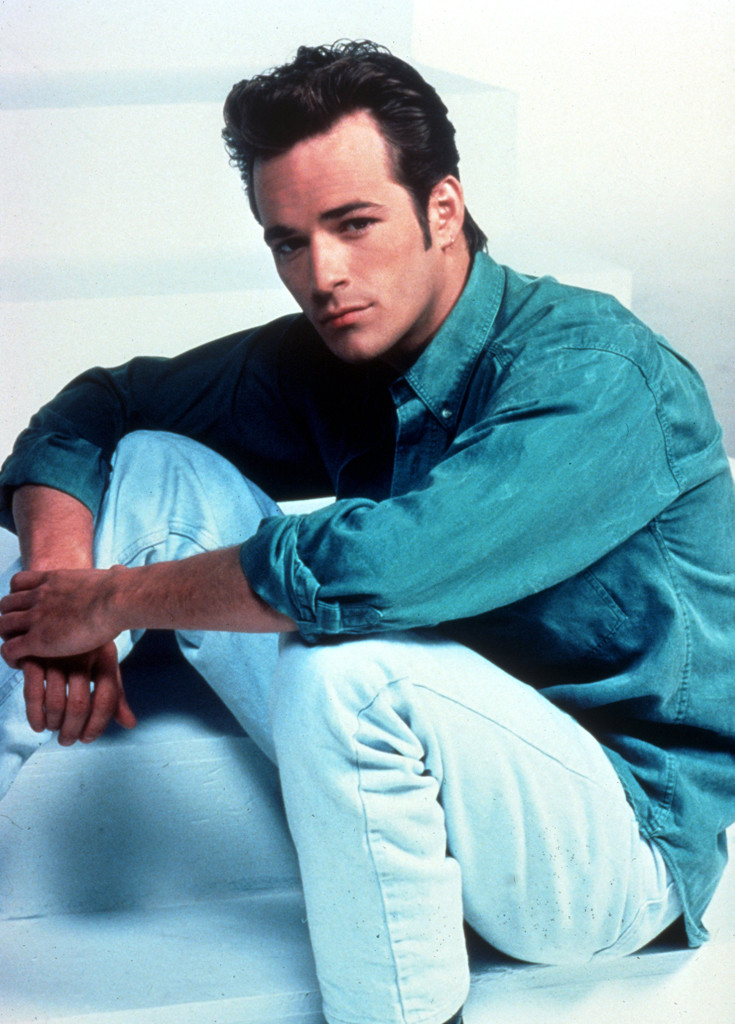 Snap/REX/Shutterstock
"I'm not James Dean. And no one else is either. There's always someone being called the next James Dean. But there was only one. And he's dead."
But from the second Dylan McKay drove onto the lot of West Beverly High in his black Porsche 356 Speedster, such was the comparison Luke Perry—with his perfect hair, scar splitting his right eyebrow and brooding soulfulness that suggested he just needed the love of a good woman to make him whole—would be hearing, a lot.
But as Perry noted to the Chicago Tribune above, somewhat broodily, Dean was gone, destined to only reach the age at which Perry started playing a high school junior (then sophomore, because high school lasted a little longer than producers originally planned).
Rather unfathomably for anyone who watched Beverly Hills, 90210, unfold in first-run episodes between 1990 and 2000, Perry is gone now too, dead at 52 of complications after suffering a stroke last week.