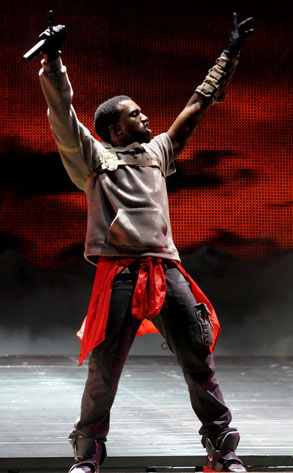 Jeff Kravitz/Getty Images
VH1 is busy giving Kanye West a good edit job.
On Feb. 13, the hip-hopper taped an episode of the channel's Storytellers, in which he performs songs and talks about them. Not surprisingly, the outspoken star broached topics that weren't exactly music-related during the three-hour shoot.
"Can't we give Chris [Brown] a break?" he said, contradicting earlier statements he's made about the R&B singer's alleged altercation with girlfriend Rihanna. "I know I make mistakes in life."