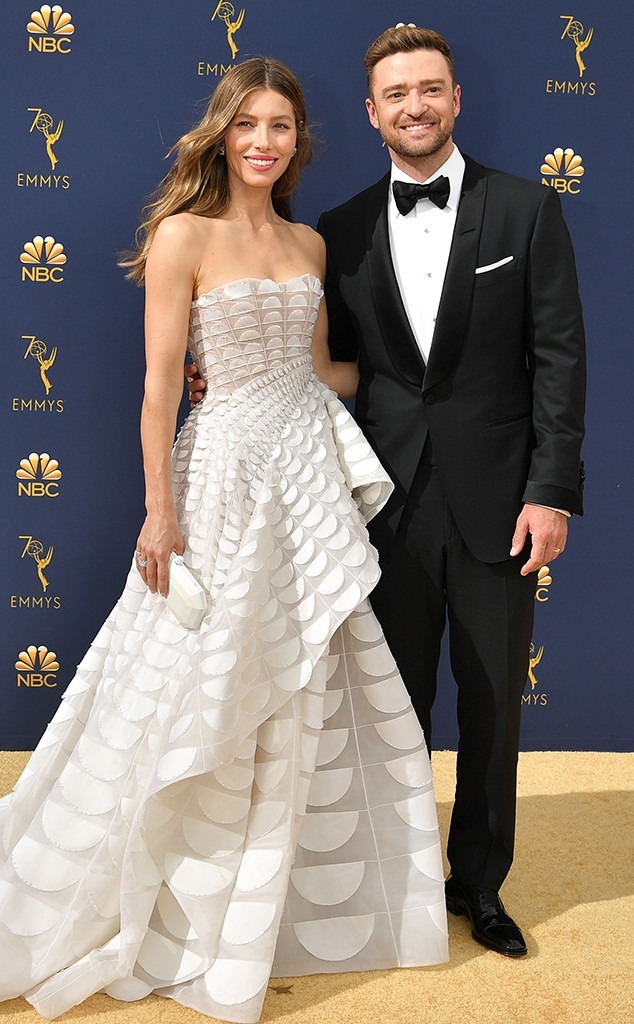 Rob Latour/Variety/REX/Shutterstock
He's done it again!
Justin Timberlake honored his wife Jessica Biel on her birthday in the sweetest way possible. Biel turned 37 on Sunday and the Man of the Woods singer posted a mix of throwback and current photos from their relationship on Instagram. They include pictures of them smiling in a car, posing together like teens at prom and driving in a convertible. There's even one of Timberlake dressed up in an outfit making him look like a Roman emperor.
As if the pictures weren't heartwarming enough, his caption could make any heart skip a beat.
"My partner in this thang called life... you are the most wonderful human I have ever met," he wrote. "You make me smile, laugh, and love life more than I knew I could. I cherish every moment with you and can't wait to spend so many more years doing the same... but, new."
He concluded, "Happy Birthday, you GOD OF ALL SMOKE SHOWS!! Love, Your Huz."
It was just a little over a month ago that the couple celebrated Timberlake's birthday, which involved an equally great tribute.
The 7th Heaven star shared a picture of the two of them smiling underwater together in a pool. "Since the days of embarrassing pink ruffled bikinis and underwater photo shoots, you have been infusing my life with so much joy and laughter that I blame YOU for my smile lines," she wrote of her husband. "But I wouldn't trade them for the world. I wear them with pride knowing that I am the luckiest human around to have the honor of hearing your jokes, your words, your voice, every day of my life."
Time after time, these two continue to prove how relatable they really are to the rest of us. The "Sexy Back" singer posted a video of himself singing in the backseat of a car. As awake as he was, Biel wasn't really feeling the same because Timberlake pointed the camera at her and she looked like she was in the middle of a very intense power nap.
"I'm just preparing for our big night out. Just preparing," she told the camera later.
Timberlake and Biel celebrated their six-year wedding anniversary in October. The couple and their son Silas spent the summer trekking across Europe to a handful of envious destinations, such as Copenhagen, London, Paris, the Netherlands and more. They tied the knot on Oct. 19, 2012 in a lavish wedding in the Italian city of Fasano.