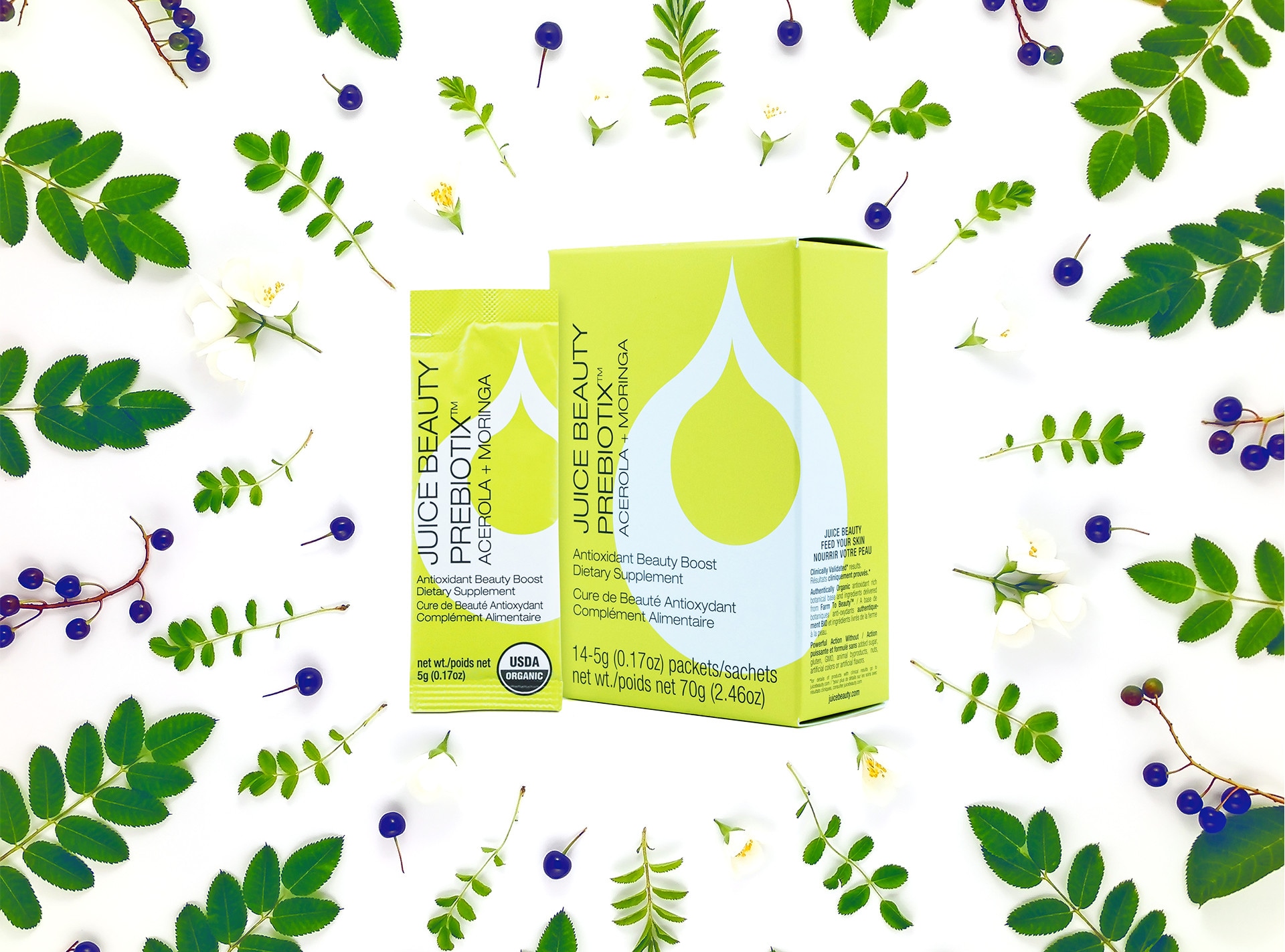 Around here, we're always on the hunt for new ways to keep out skin tight, taught and wrinkle-free.
We're pretty set in the skin-care arena—you should see our nighttime product lineup. And while what we put on out skin is ever-evolving, we've given little thought to what we put into our bodies from a supplement perspective. So when we received Juice Beauty's new Prebiotic Supplement, we wondered if it would make a noticeable difference in the appearance of our skin.
Well, we're already chugging water on the regular over here, so adding in the individually packaged prebiotic beauty boost didn't seem too hard. Without knowing much upfront, we were pleasantly surprised by the taste: not flavorless (a good thing in our book) and not medicine-y (another big plus). Flavor wise it was fruity, like a fresh punch but not overtly sugary in an artificial way.
So yes, it was super easy to drink up. We should also mention it's a pretty pink color—so, also nice to look at.
After just a week of daily sipping, our co-workers were commenting on how dewy and glowy our skin was looking. Feeling great, that got us wondering: What's in this stuff? First off, it's a blend of three probiotics and one prebiotic so from a digestive perspective, all good things. And it's that, paired with the combo of Acerola cherries, Moringa and an organic botanical blend of blueberry, grapeseed and flaxseed combined with the superfruits goji and acai that really boosts hydration.
And so we're telling you, after downing one packet a day (sometimes two because it's that thirst-quenching), for a week straight there is a visible difference to be had.
We love these products, and we hope you do too. E! has affiliate relationships, so we may get a small share of the revenue from your purchases. Items are sold by the retailer, not E!.