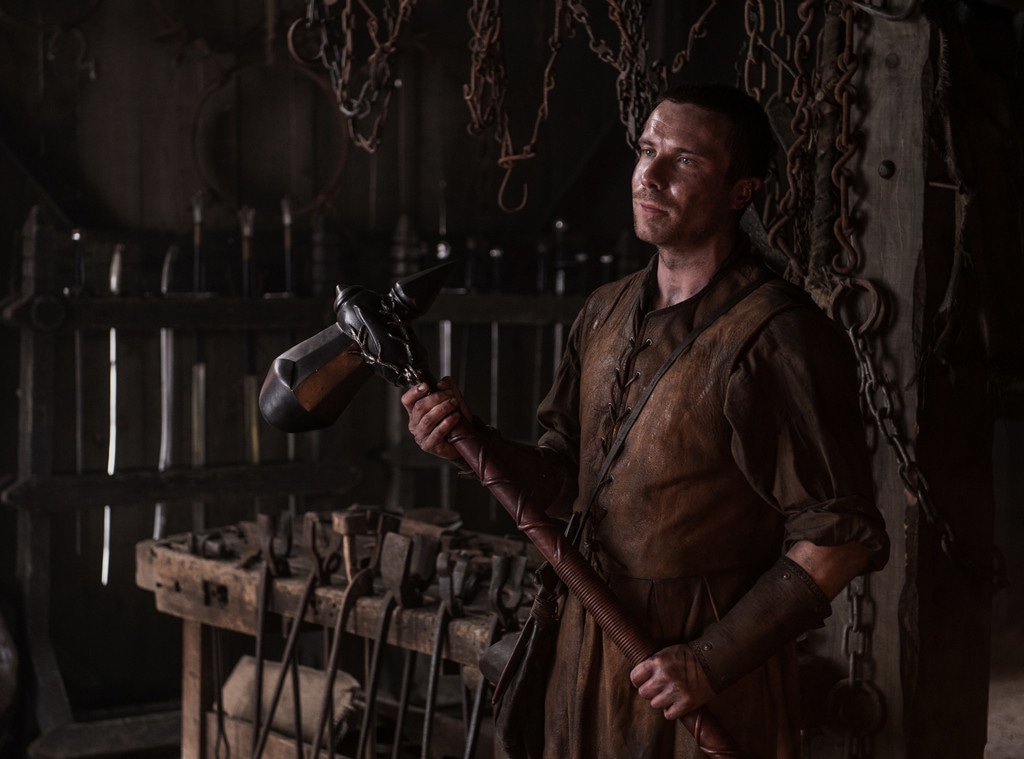 HBO
Move over Jon Snow and Daenerys Targaryen, is Gendry the true heir to the Iron Throne? Maybe so…
Joe Dempsie, the man who plays Gendry on Game of Thrones, spoke to Men's Health about the upcoming eighth and final season and all those theories about his parentage.
"We don't really spend too much time discussing potential theories. I just wanted answers about my character. I was the most curious as to what we might find out about Gendry's parentage," Dempsie told Men's Health. "Obviously, we know that he was the bastard of Robert Baratheon, but who might his mother have been?"
"There's a line in season one, and it's a first scene you ever see of Gendry, where he's looking to Ned and he's asked about his mother, and he says he doesn't remember much about her at all, other than the fact that she had yellow hair and she would sing to him," he continued. "It's one of those things where you go, 'Do they usually write lines that don't mean anything, or lines that seem to have significance that [are] never addressed again?' I was kind of intrigued to see what that might mean, and what impact that might have on Gendry's clout politically."
As for what happens in the show, Dempsie was predictably tight-lipped. However, he did reveal the scale of the season is huge, which others have also said, and said he was describe the ending as "bittersweet."
"I think 'bittersweet' is actually really appropriate and really applicable. And I think it couldn't have ended any other way than bittersweet. I think [co-creators David Benioff and D.B. Weiss] realized long ago that you can't please everyone," he said. "I don't think they've ever tried to please everyone. There may be people that aren't too keen on the ending. But I really think that it's one that will stand the test of time. And I think even those who don't necessarily appreciate it when they watch it, I think television history will judge it really favorably."
Head over to Men's Health to read more form Dempsie.
Game of Thrones returns Sunday, April 14 at 9 p.m. on HBO.