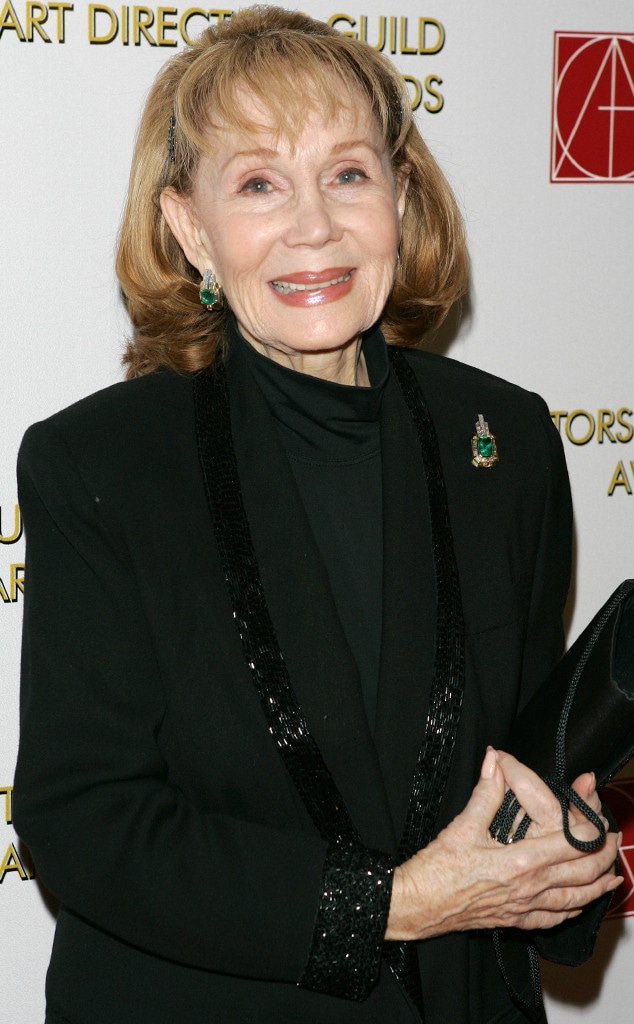 Jean Baptiste Lacroix/WireImage
Katherine Helmond, who starred on the sitcoms Soap and Who's the Boss?  in the '80s and '70s, has died at age 89.
The Emmy-nominated actress, known for her sultry voice, red hair and sense of humor, passed away at her Los Angeles home on February 23 from complications of Alzheimer's disease, her rep confirmed to E! News on Friday, following a report by Deadline. She is survived by her second husband, David Christian, half-sister, Alice Parry, and many nephews and nieces. She had no children.
"She was the love of my life," Christian said in a statement. "We spent 57 beautiful, wonderful, loving years together, which I will treasure forever. I've been with Katherine since I was 19 years old. The night she died, I saw that the moon was exactly half-full, just as I am now...half of what I've been my entire adult life."
Helmond, a native of Galveston, Texas, began her onscreen acting career in the mid-'50s. After appearing on various TV shows for two decades, she landed her breakout role of Jessica Tate on the soap opera parody sitcom Soap, which aired between 1977 and 1981. She also reprised her role on episodes of its spinoff, Benson. In 1984, she began playing man-crazy mom and grandmother Mona Robinson on the sitcom Who's the Boss? opposite Tony Danza, Judith Light and a teen Alyssa Milano.
"I was in love with her," Danza told Deadline on Friday. "She was such an influence on me. From being a single guy with a hit show in Hollywood, though my marriage and having kids—she was with me. No matter what problem I had, I could go to her. Very few people could match her."
"She was a consummate professional—never made a mistake and always got the laugh," he added. "She was the sexy older lady who could keep up with the young people. She just had a way about her."
Milano tweeted, "Katherine Helmond has passed away. My beautiful, kind, funny, gracious, compassionate, rock. You were an instrumental part of my life. You taught me to hold my head above the marsh! You taught me to do anything for a laugh! What an example you were! Rest In Peace, Katherine."
"Katherine Helmond was a remarkable human being and an extraordinary artist; generous, gracious, charming and profoundly funny," Light said in a statement to E! News. "She taught me so much about life and inspired me indelibly by watching her work. Katherine was a gift to our business and to the world, and will be deeply missed."
Sony Pictures Home Entertainment
In the '90s, Helmond played Doris Sherman on the comedy series Coach. She also starred as Lois Whelan on Everybody Loves Raymond. In 2006, she provided the voice of Lizzie on Disney-Pixar's Cars and reprised her role in two sequels. In 2011, she had a small part on the HBO vampire drama series True Blood.
Helmond also appeared in three Terry Gilliam movies: Time Bandits, Brazil, and Fear and Loathing in Las Vegas.
Helmond was nominated four Emmys for Soap, two for Who's the Boss? and one for Everybody Loves Raymond. She won a Golden Globe for Soap and one for Who's the Boss?
Helmond was also a Tony-nominated Broadway star; In 1973, she was nominated for Best Supporting or Featured Actress (Dramatic) for her role in the Eugene O'Neill play The Great God Brown. She also appeared in the Broadway plays Private Lives, Don Juan and Mixed Emotions. 
A memorial for family and friends to celebrate Helmond's extraordinary life and career is currently being planned for the near future, her rep said.