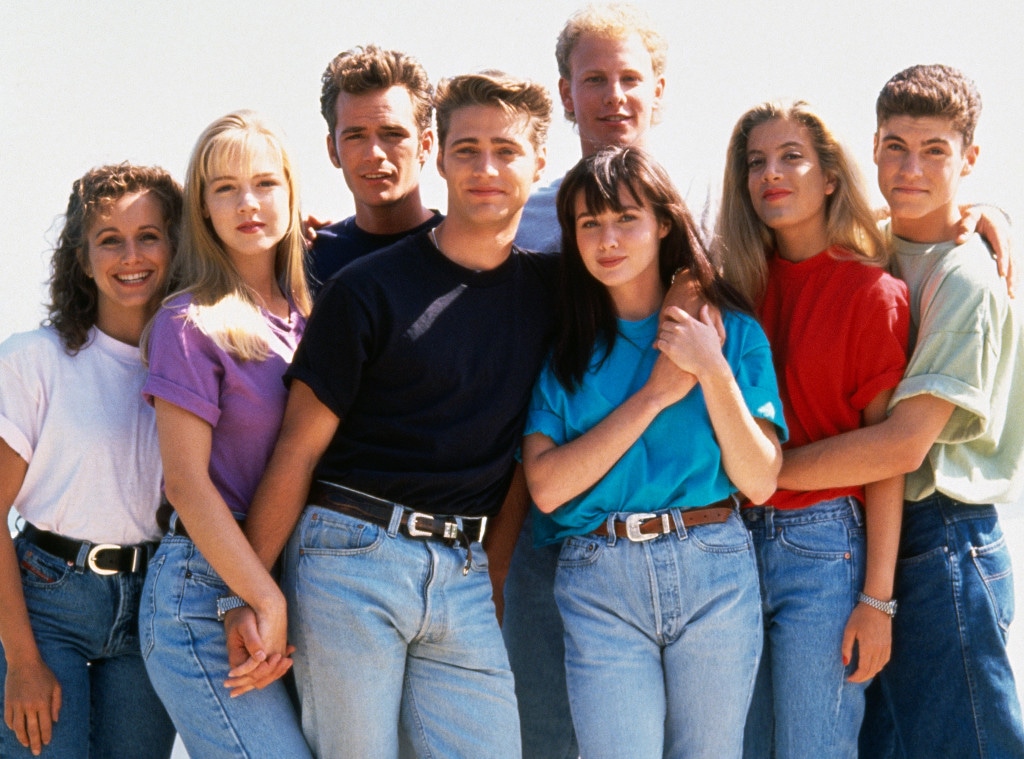 mikel roberts/Sygma via Getty Images
Beverly Hills, 90210 is back. Again. Sort of. Fox announced it will air a six-episode event series starring original cast members Jason Priestley, Jennie Garth, Ian Ziering, Gabrielle Carteris, Brian Austin Green and Tori Spelling as fictional versions of themselves.
It's not a true 90210 revival—The CW previously had a reboot with new and returning cast members—but a scripted series about them getting back together for a revival. According to Fox, the show will have a "healthy dose of irreverence – that is inspired by their real lives and relationships." The show picks up with the cast having gone their separate ways after the original series ended 19 years ago and looks at what happens next when they get back together for a potential revival.
"Beverly Hills, 90210 left an indelible impact on pop culture and an entire generation," Michael Thorn, president of entertainment at Fox, said in a statement. "Its powerful legacy is an important part of our network's DNA—bold stories not told anywhere else and bigger-than-life-characters—and we're honored to bring back the beloved original cast members for 90210."
90210 is just the latest revival in the works. Below, see what other remakes and revivals you can watch right now and which are still in the works.
90210 will debut summer 2019 on Fox.