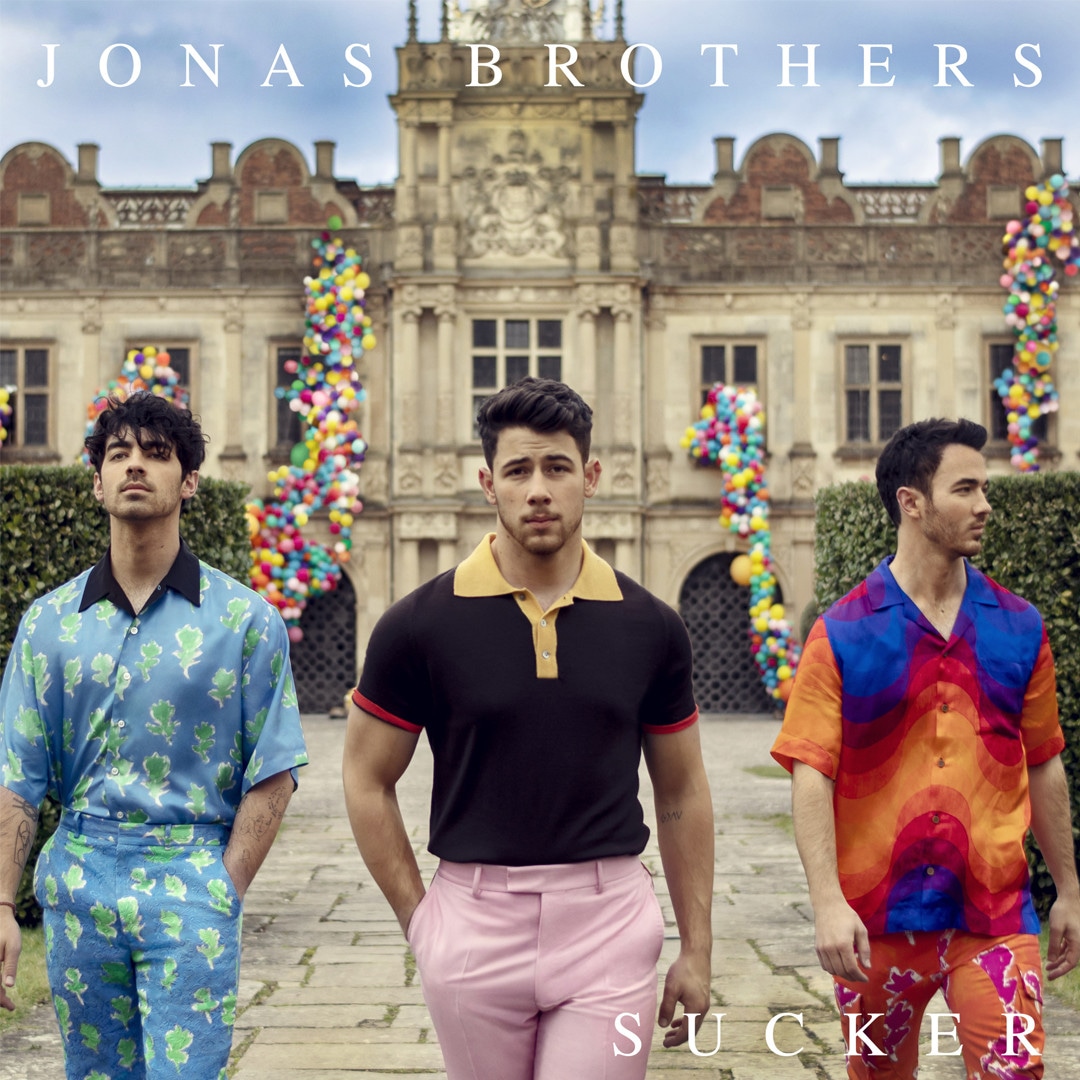 Courtesy of Republic Records
It's been burnin' up in the studio for the Jonas Brothers—and we're not just talking about their new single. 
Nick Jonas, Joe Jonas and Kevin Jonas have given fans the welcomed shock of their lives this week after confirming they were officially back together after splitting five years ago. They subsequently dropped a brand new song and music video. To boot, the visual for "Sucker" features none other than their three famous ladies, Priyanka Chopra, Sophie Turner and Danielle Jonas. Honestly, could the fan club ask for anything more? 
Yes, yes they can—and they're going to get more. If you're already hoping for more new music, the guys are about to grant your wish. As they revealed during an interview on The Elvis Duran Show on Friday, they have plenty of new material already made. 
"When we started to figure out what the sound was going to be like—balancing Nick's sound, DNCE's sound and, to be truthful, Kevin bringing so much heart into this," Joe said. "It's been incredible—his stories, his family and everything that he has going on now, it was really important to be able to blend the three and so, we have probably 30, 40 songs recorded that we can't wait to release."
So, when are those songs coming, Joe?
"I think in the next few months you're probably going to hear more."
Needless to say, fans are already counting down. In the meantime, "Sucker" is on repeat.