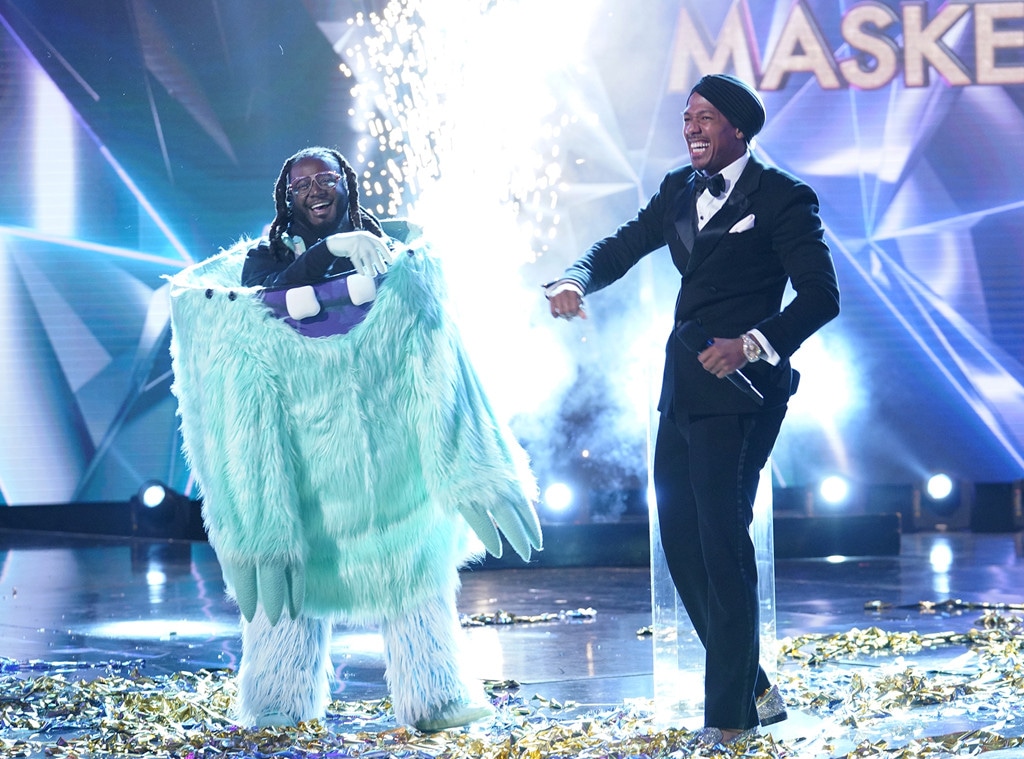 Fox
Fox managed to do something truly incredible over the past few months. 
In January, the network debuted The Masked Singer, a deranged fever dream of a show featuring celebrities singing in elaborate costumes. The result of EP Craig Plestis' trip to a Thai restaurant with his family and a semi-secret shoot in June 2018, the show became a quick hit, dominating Twitter and becoming the highest-rated unscripted show launch since The X Factor in 2011. Wednesday's finale hit more than 11 million viewers, its highest all season. 
It's bigger than The Bachelor, and it takes over Twitter every single Wednesday night with trends like #Beemask and #Rabbitmask and #JoeyFatone. The show captured our love of a good mystery combined with our love of celebrity, and on top of that, it was fun. From the very beginning, it was a politics-free, worry-free party where nothing important mattered and everyone was just there to have a good time and watch a celebrity dance around in a poodle costume. 
Fox fairly quickly renewed the show for a second season, and while that decision was a no-brainer based on the success of the first, it also brings up a whole set of new questions about how the show works, and if it can keep working in the same way. 
For starters, the first time around, no one knew what this was, or what it would become. People might have known about the Thai and Korean versions, even if just from Ryan Reynolds' viral performance last year, but no one could have predicted what a massive hit it would be. 
"We were under the radar season one. No one knew at all what we were doing. No one came over to set, we didn't invite anyone. We just tried to make a good show," Executive producer Craig Plestis tells E! News as a way of explaining the success of the show's secret-keeping. 
Reality TV spoilers are practically their own business these days. Reality Steve, known for spoiling every moment of every season of The Bachelor or Bachelorette, has turned it into his brand. Press screeners for RuPaul's Drag Race cut off before the results of the final lip sync due to fear of spoilers, so it feels safe to say that the biggest new reality hit in years, and a show full of secrets to reveal, won't be able to fly under the radar any longer, and the already intense security is going to have to be ramped up big time. 
There's also the matter of the cast to wonder about.
Season one was filled with recognizable names, but they were mostly the same recognizable names—Antonio Brown, Tommy Chong, Ricki Lake, Margaret Cho, Rumer Willis, Joey Fatone, Gladys Knight, Donny Osmond—who had already appeared on Dancing with the Stars, making their participation in another celeb performance show not all that surprising. 
Will this be another show picking out of the same pool of people—everyone who's either been on DWTS or who has always been rumored to be on DWTS, like Tori Spelling? Could the success of the first season draw in some unexpected famous faces? 
We talked to EPs Craig Plestis and Izzie Pick Ibarra, as well as season one contestants Joey Fatone and T-Pain for their thoughts on how season two might work. 
The Masked Singer aired on Fox.